Chimpanzees, gorillas, and orangutans are all members of the great ape family, and scientifically speaking, they're almost just like us! (They have fingernails instead of claws and hair instead of fur, and they even have opposable thumbs.) Great apes love their families, and babies stay close to their mothers until they are at least 8 years old.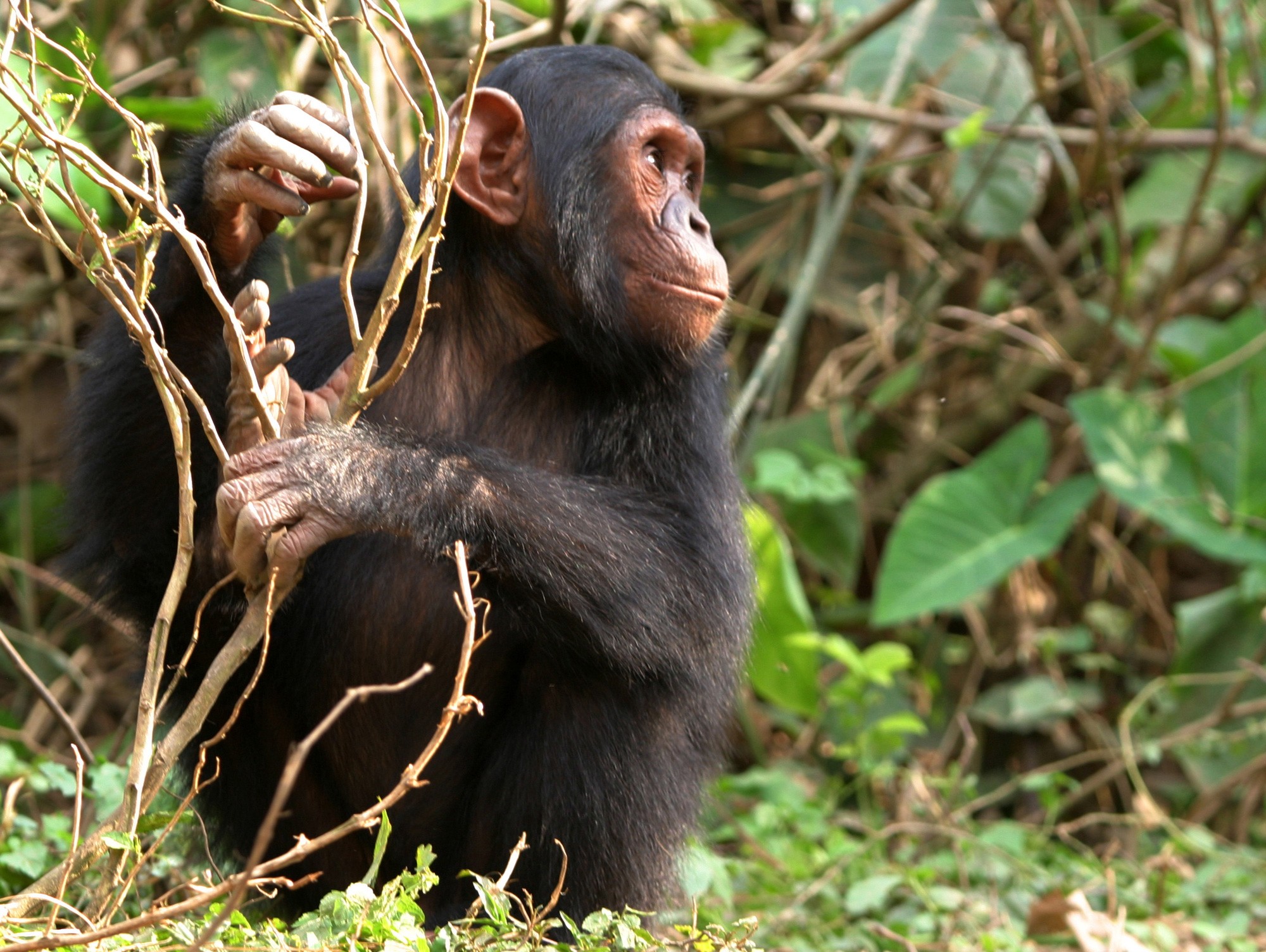 Great apes are also really smart, and because of this, some humans have trained them to be "actors" and performers. To these highly intelligent animals, though, acting is completely unnatural and can be very stressful and confusing to them.
Even worse—chimpanzees and orangutans used in television, film, and advertisements are taken from their families as babies, sometimes when they're just a few days old. In order to force young apes to perform on cue, trainers often beat the animals with fists, clubs, or even broom handles.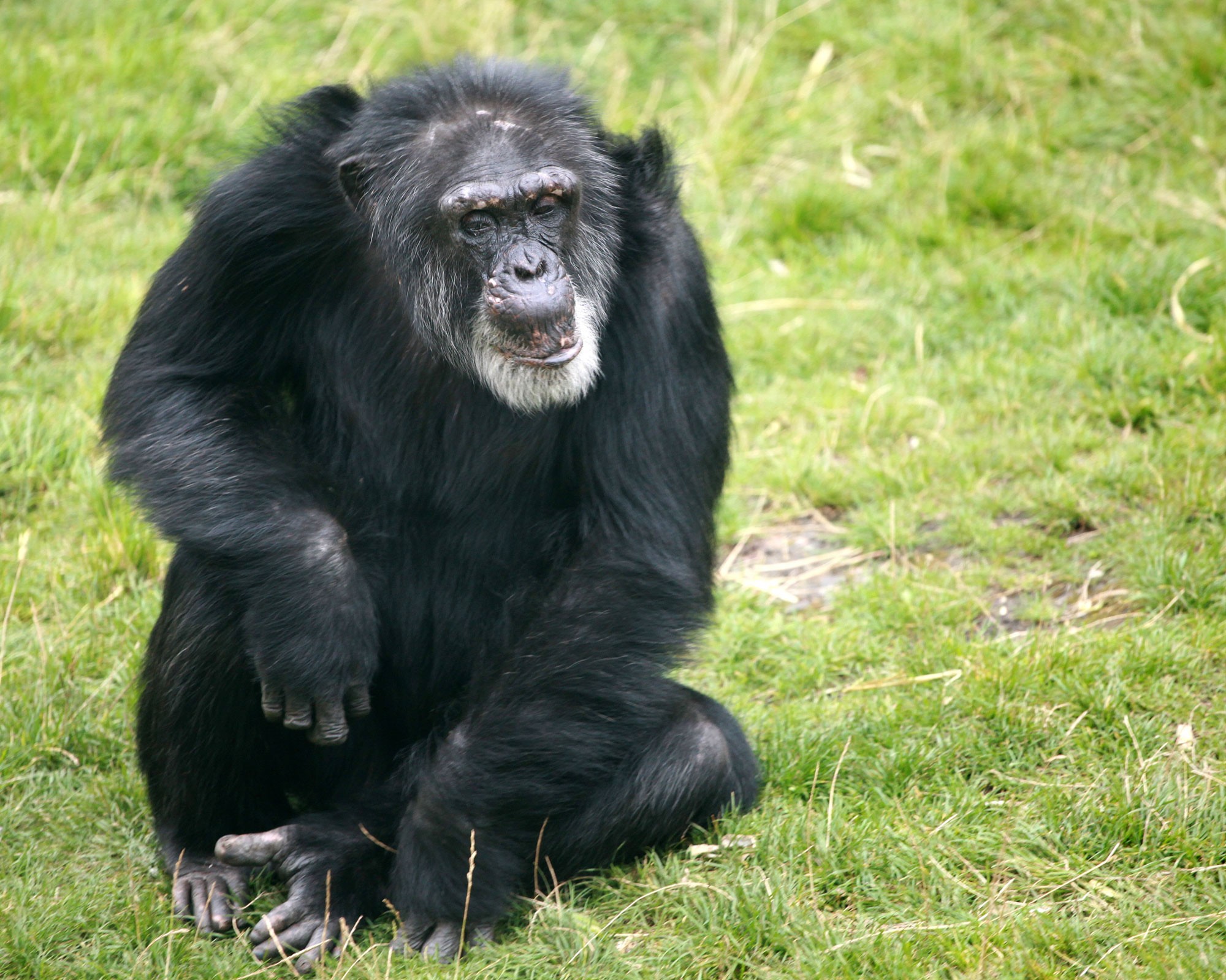 When apes become too large and strong to handle (usually at around age 8), they are often left at roadside zoos, where they may spend decades in small, barren cages—often all alone. Chimpanzees can live into their 60s, and orangutans can live into their 50s, so "retirement" from entertainment can mean a long life of misery for these highly intelligent and sensitive animals.
With all the technologies available today—including animatronics, animation, computer-generated imagery, and more—there is no reason to force apes to endure a lifetime of misery as "actors."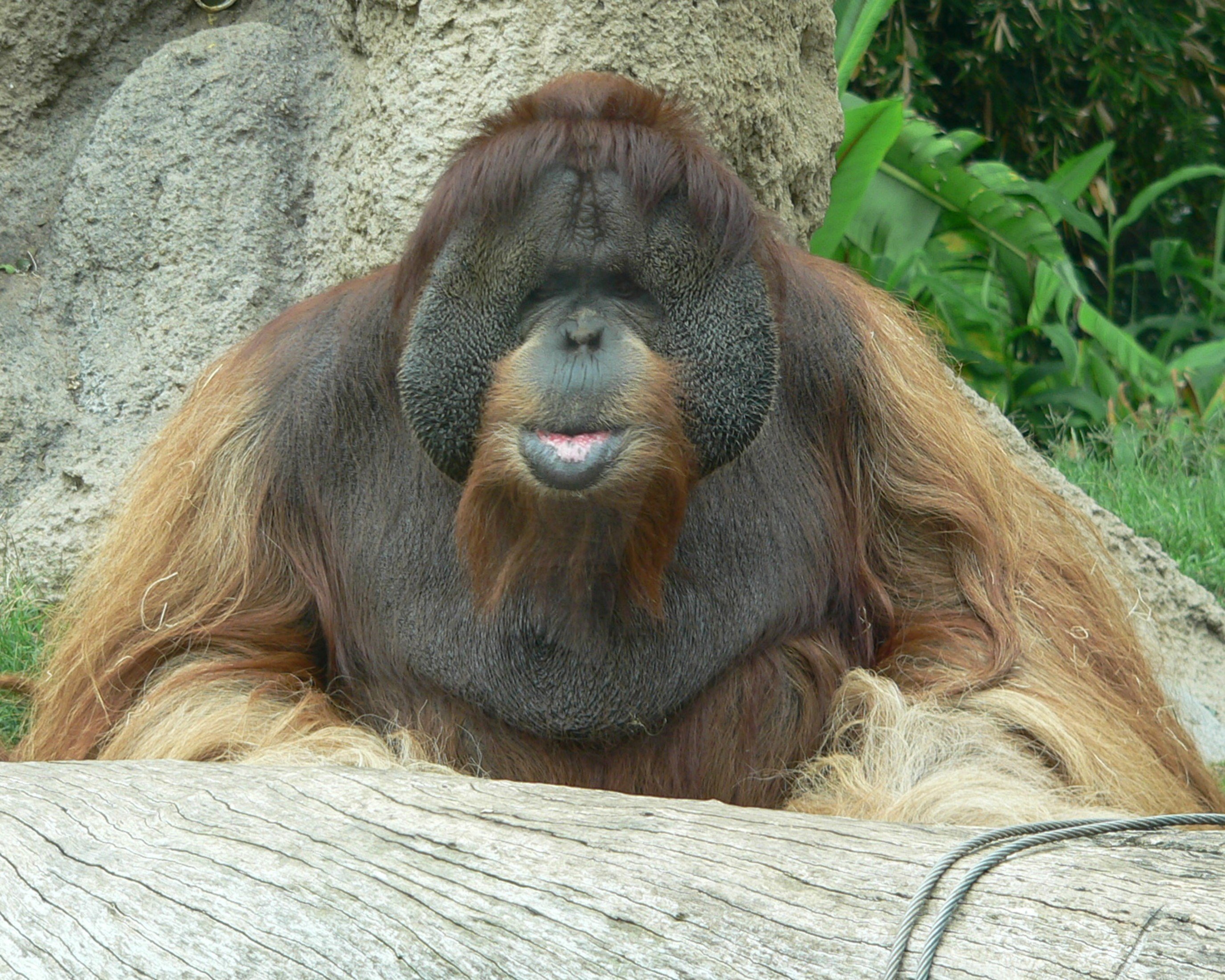 The best way to help great apes is to avoid visiting any attractions that exhibit live animals and to ask a parent or guardian to contact the producers of any film, television show, or advertisement you see that uses great apes or other wild animals and ask them to stop!