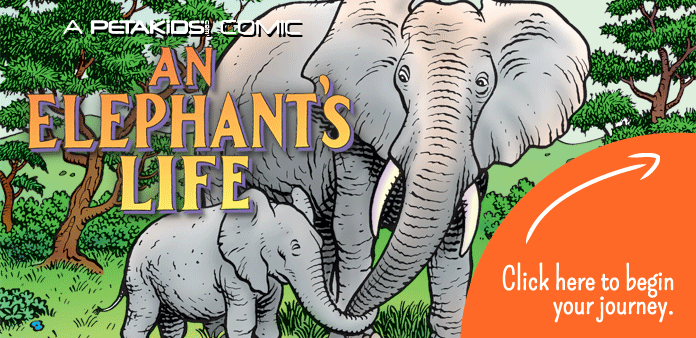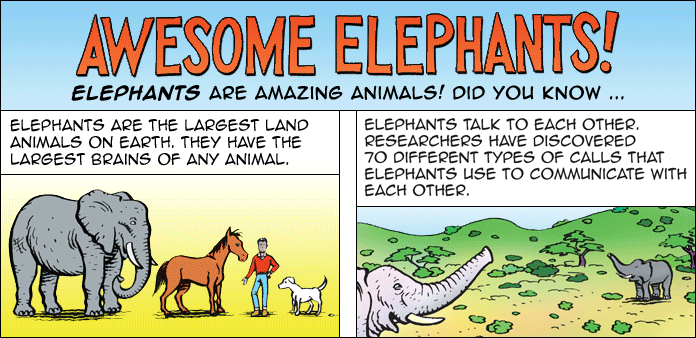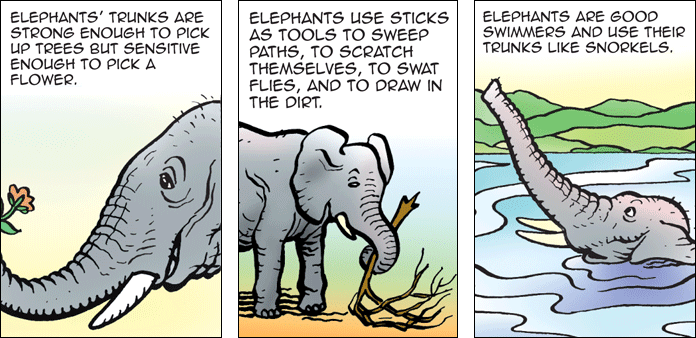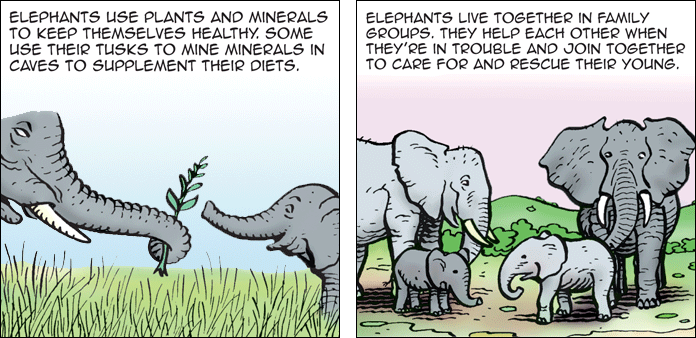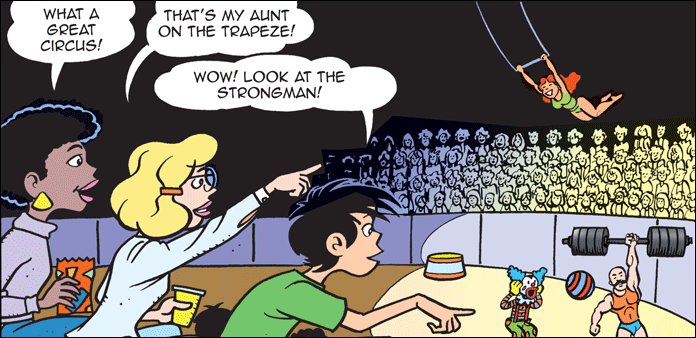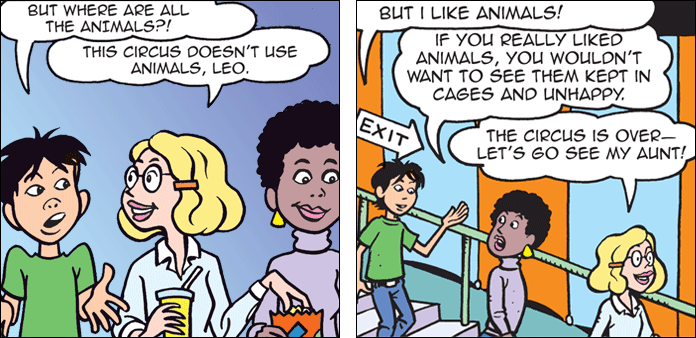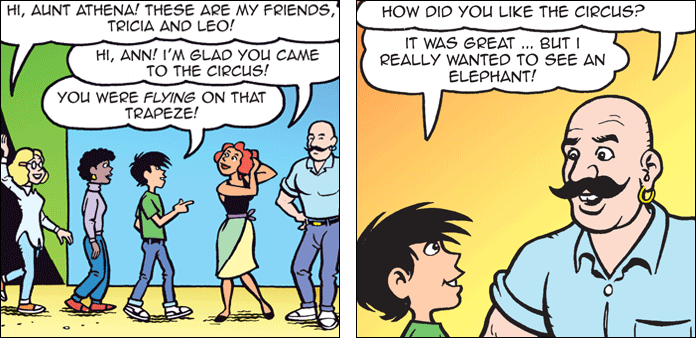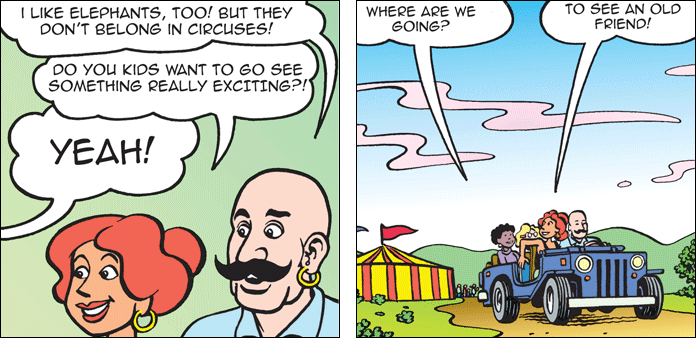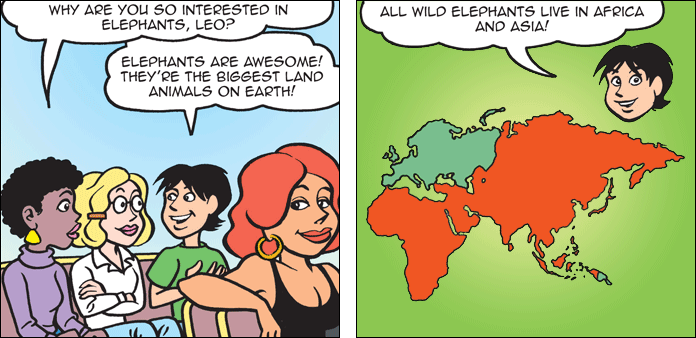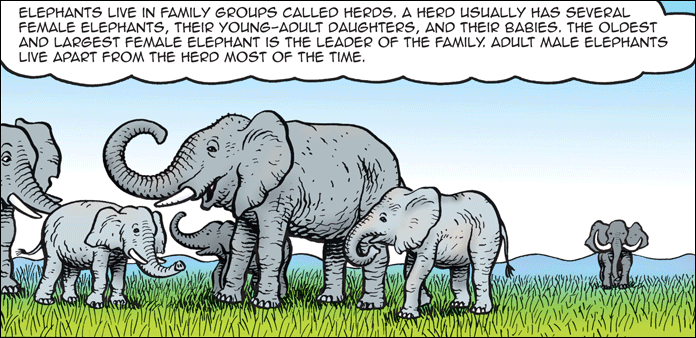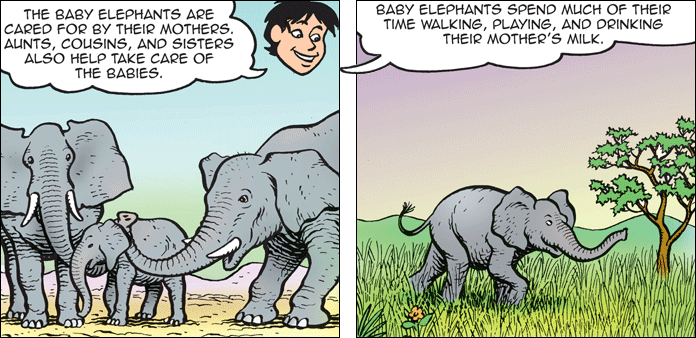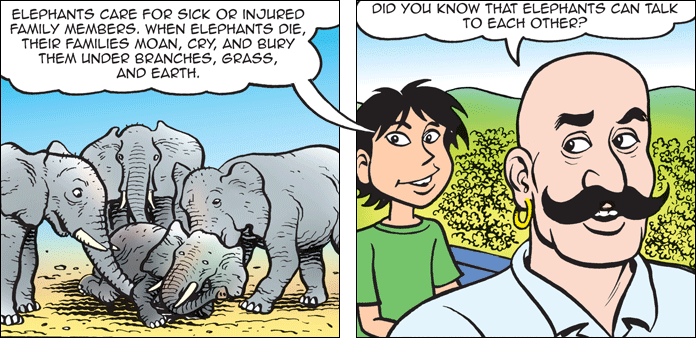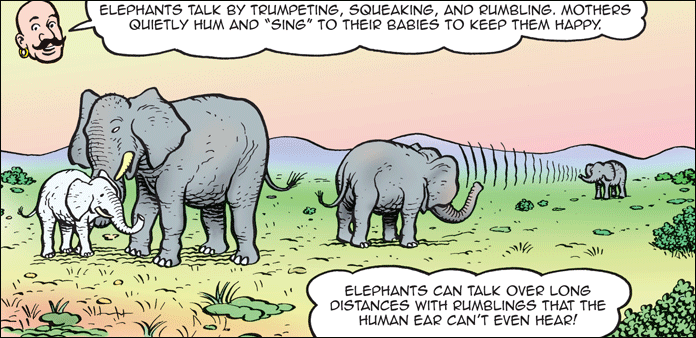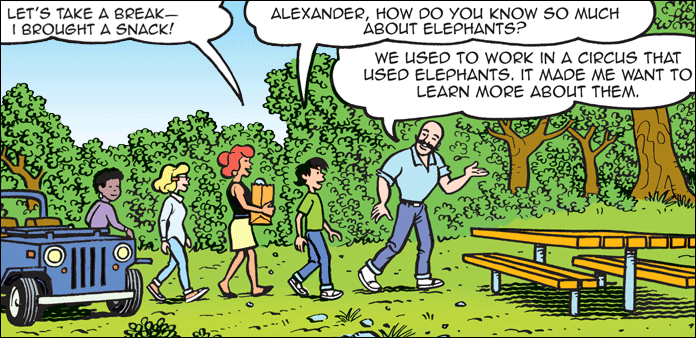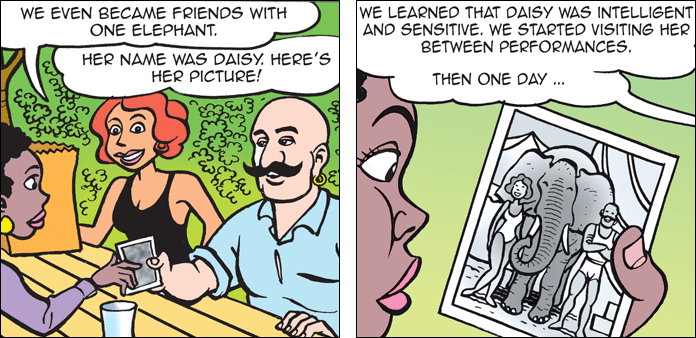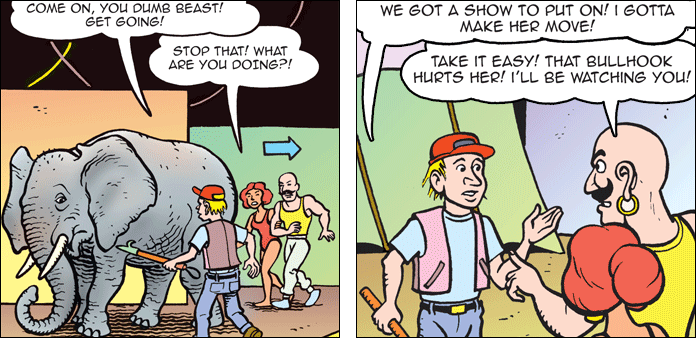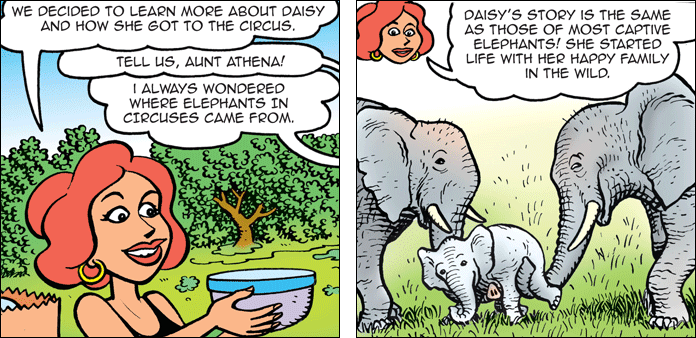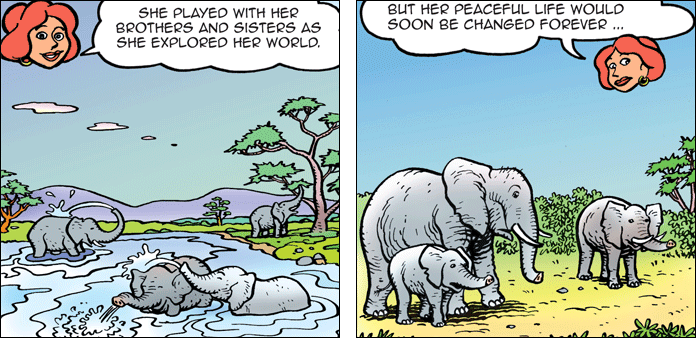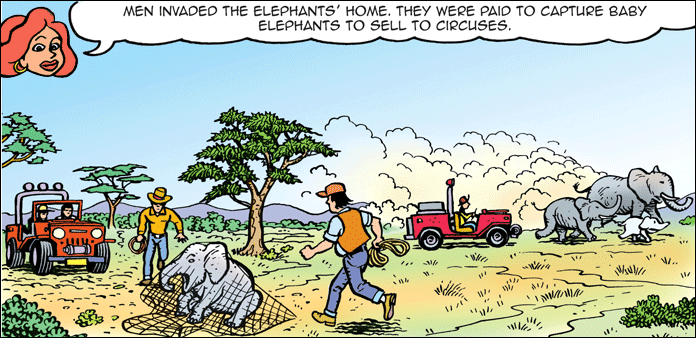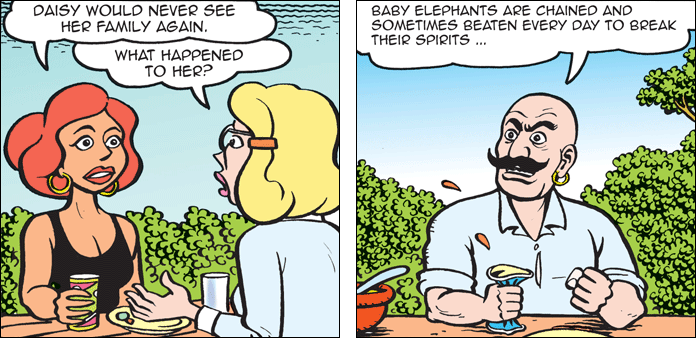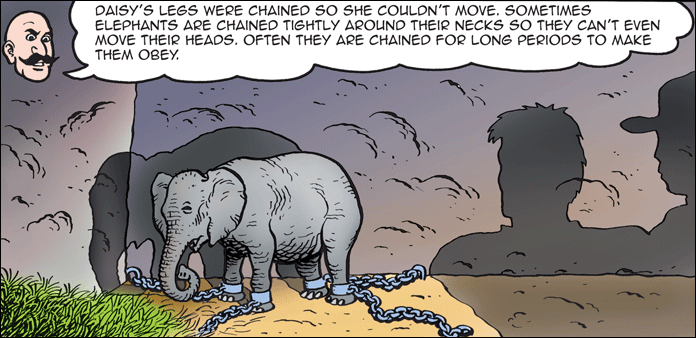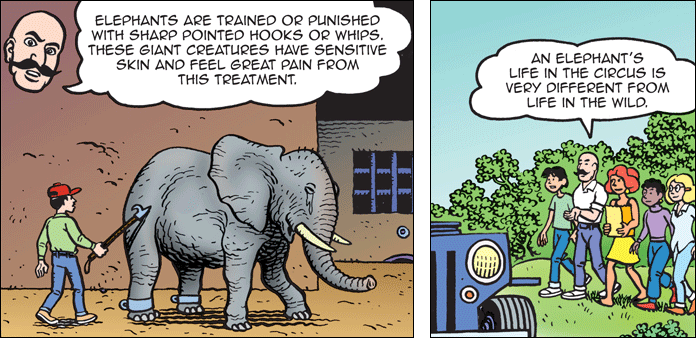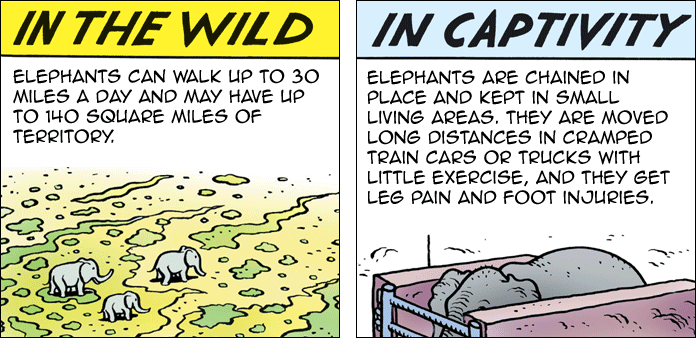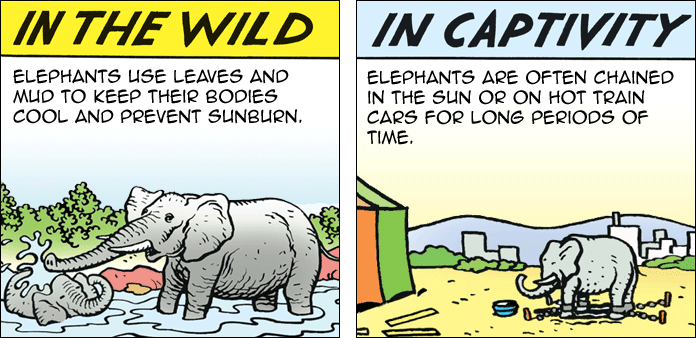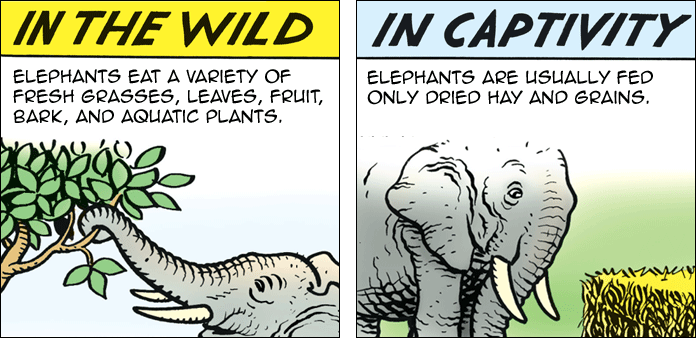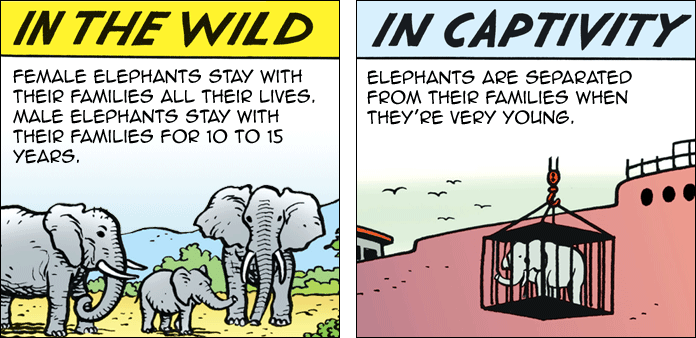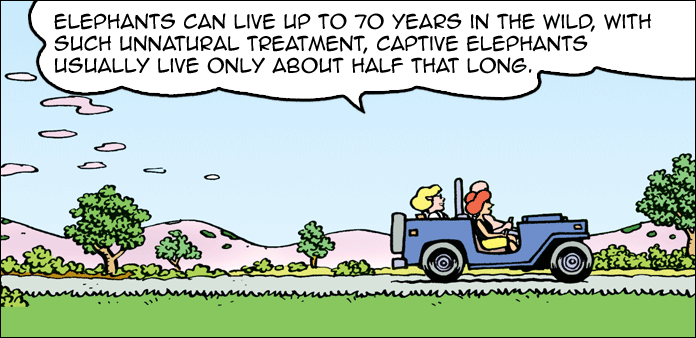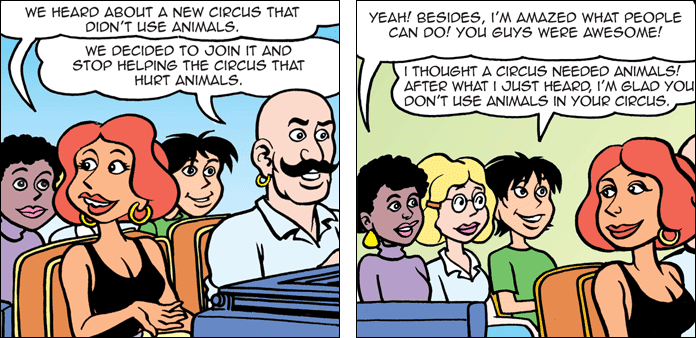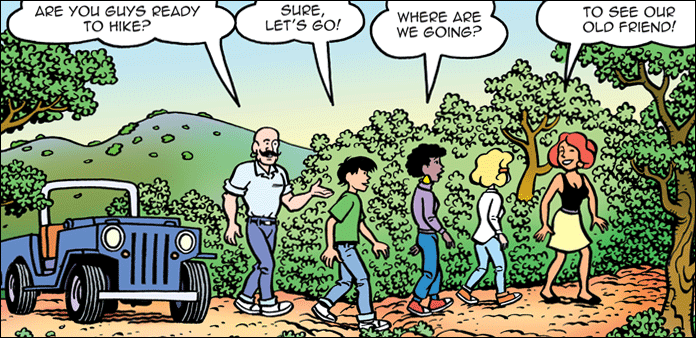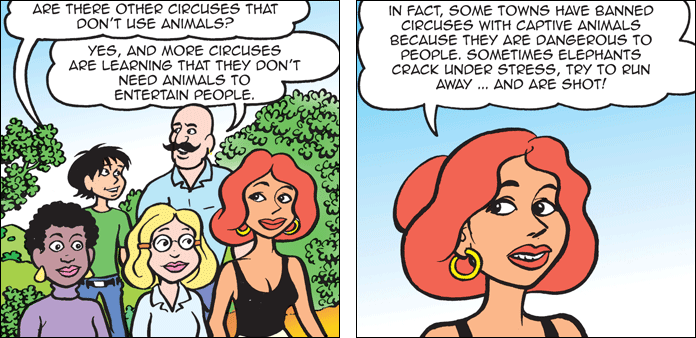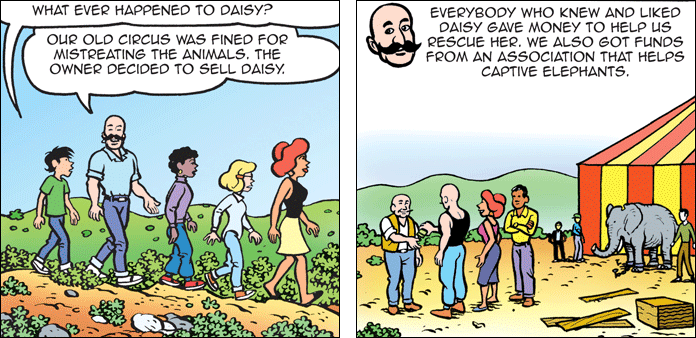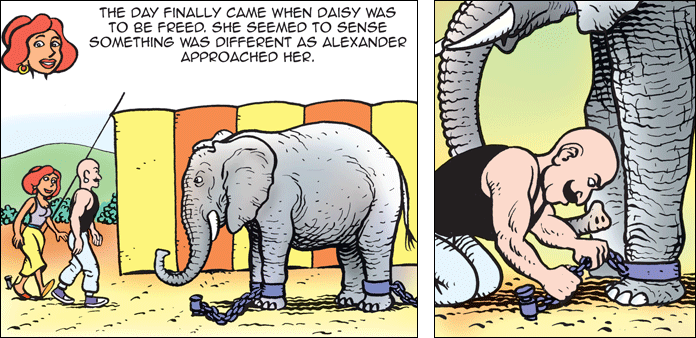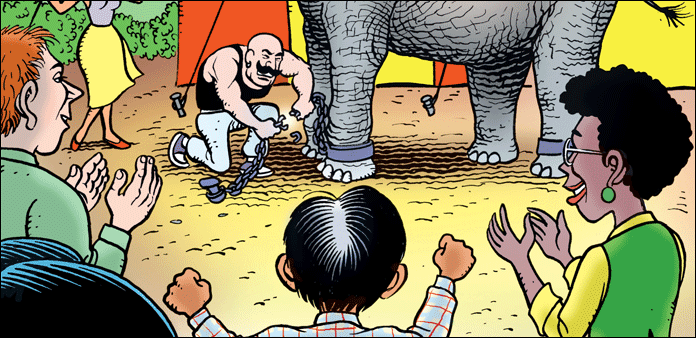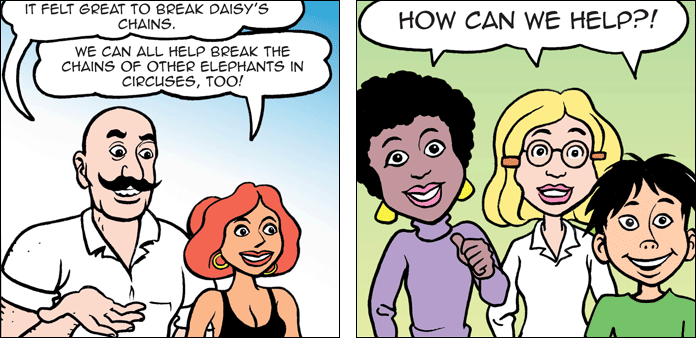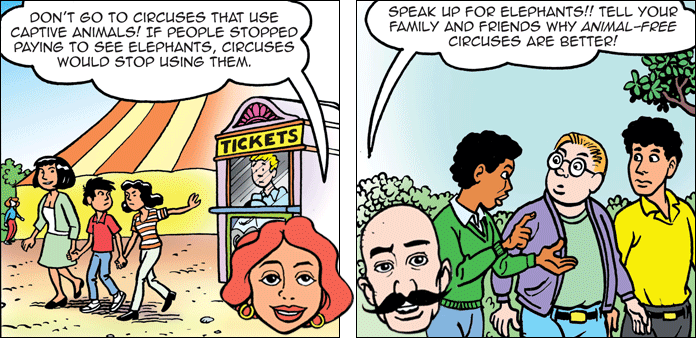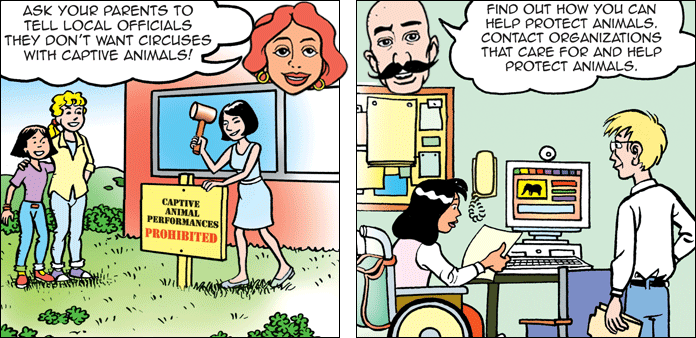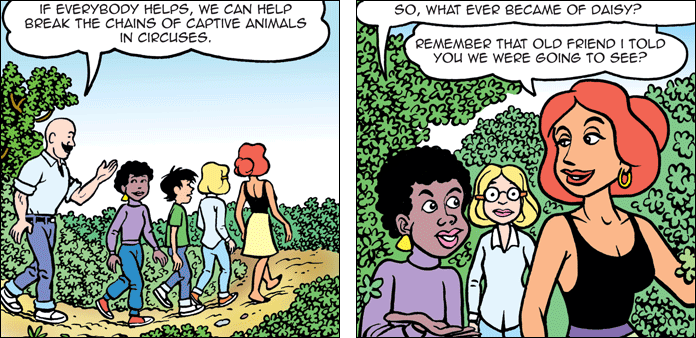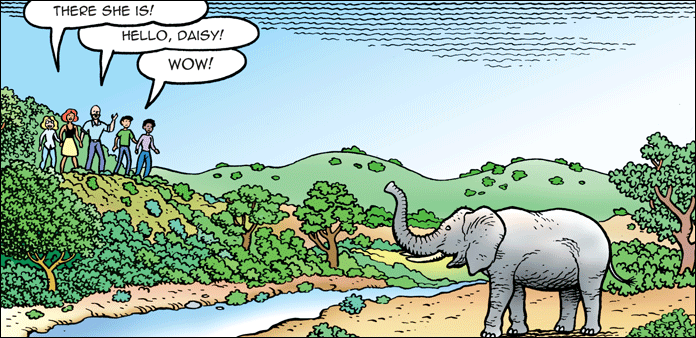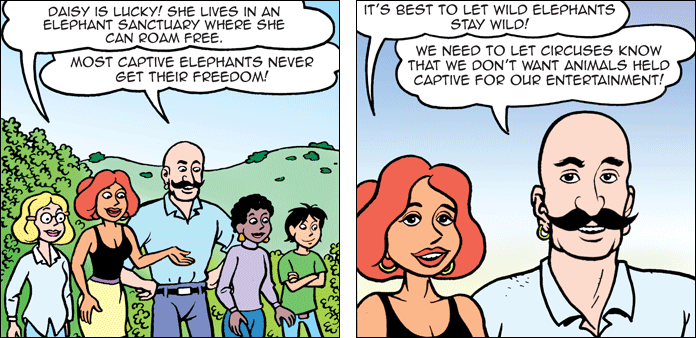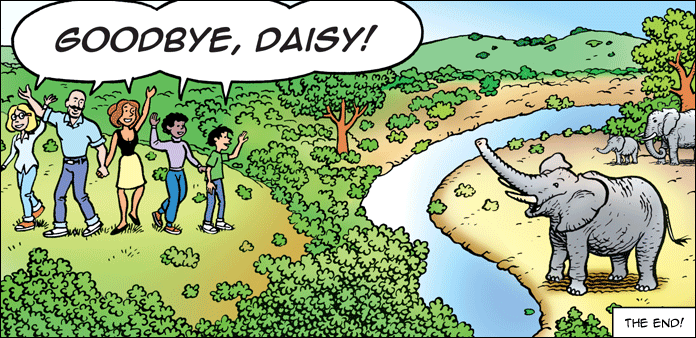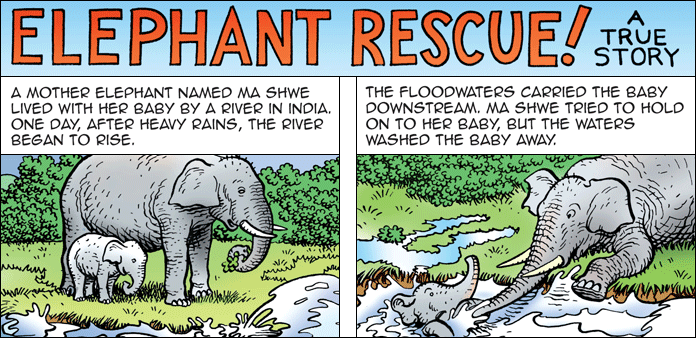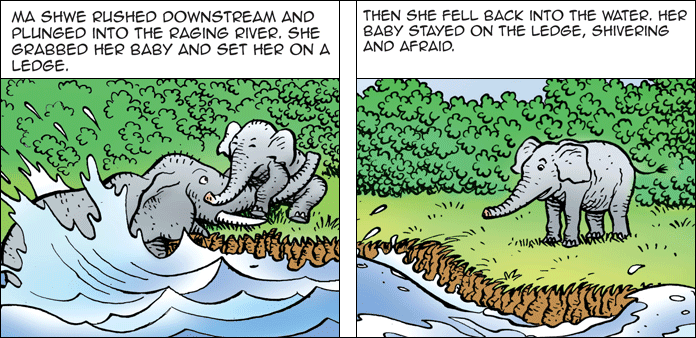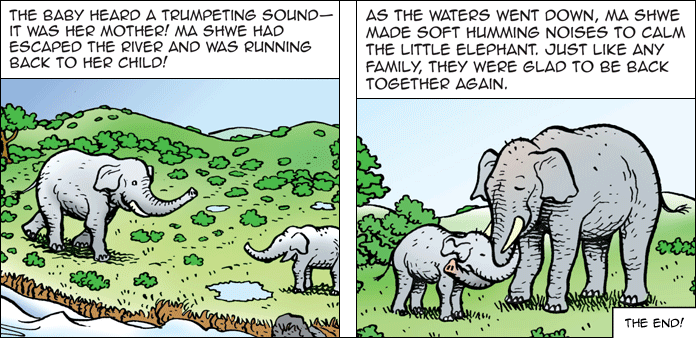 Download This Comic
5 Ways You Can Help
Be an elefriend by pledging not to go to any circus that uses elephants or other animals.

Play the Elephants Never Forget memory game!

If your school is planning a field trip to the zoo or a circus that uses animals, tell your teacher (and have your parents do the same) that you would rather go on a field trip that doesn't support cruelty to animals.

E-mail [email protected] to order a free circus coloring book and "I'm an Elefriend" stickers!

If Ringling Bros. or another circus that uses animals is coming to your town, speak up for animals by attending a protest with a parent or guardian!
Did You Know?
Elephants are very smart—they have the largest brains of any land animal!

In the wild, elephants spend their days eating, playing, and traveling with their families.

Elephants love exploring and have been known to walk up to 30 miles a day.

Elephants have been spotted using sticks and other tools to swat away flies or scare away enemies. And get this: If elephants see a member of another species, including humans, in danger, they'll try to help!

Because of concerns about animal abuse and public safety, the use of animals in entertainment has been restricted or banned in cities across the U.S. and in countries worldwide.
Order Stickers!
*Note: We can only send stickers only to addresses in the U.S. and Canada.
Heads up! By submitting this form, you are agreeing to our collection, storage, use, and disclosure of your personal info in accordance with our privacy policy as well as to receiving e-mails from PETA Kids.