The 15 Most Delicious Vegan Meats EVER
Vegan meats have gotten so delicious that there's no excuse to keep eating animals. Whether you're already vegan or considering making the switch, think of this as your go-to vegan meat guide and try this stuff ASAP.
1. MorningStar Farms Hickory BBQ Riblets
This is for anyone who has ever wanted a barbecue sauce–covered riblet sandwich without the cruelty.
Best for: summertime or any time you need a seriously satisfying but quick barbecue fix—just be careful not to burn yourself while opening the bag after heating it up (ouch!).
2. Beyond Meat Chicken-Free Strips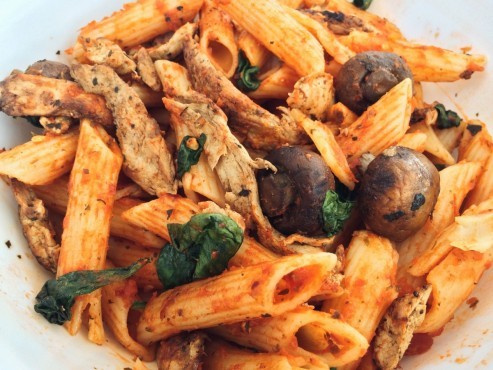 Need something that can persuade your meat-eating friends to go vegan? Well, it's this. Beyond Meat products are so "meaty" that you might have to quadruple-check the ingredients before you're certain that you're not eating any animals—they're that realistic.
Best for: persuading your friends that vegan meat is absolutely fantastic.
3. Soy Chorizo (Any Brand!)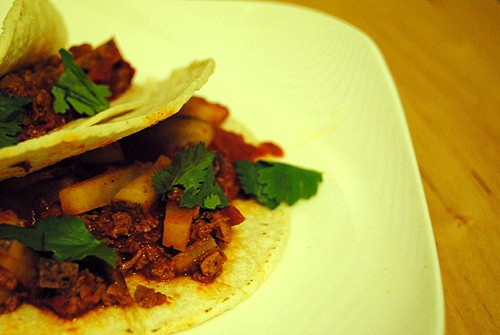 Soy chorizo is sure to impress any of your pals. Rumor has it that some lucky folks have even found this miracle product in 99 Cents Only Stores. Say what?!
Best for: every Mexican dish you ever make—also, ask your parents to try tossing some into your tofu scramble or a pot of vegan chili!
4. Amy's All American Burger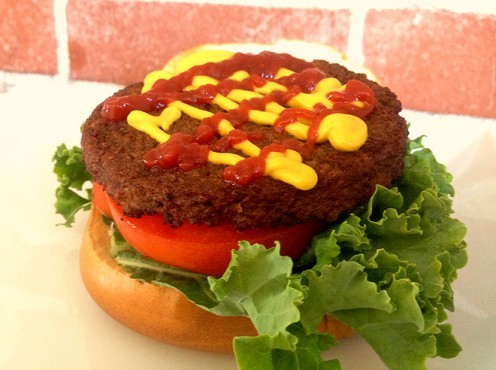 Ah, the veggie burger: the darling of all vegan meats. Amy's vegan All American Burger is pretty much the best, and we wish we could eat it every single day of our lives.
Best for: lunch or dinner—and if it's up to us, breakfast, too.
5. Boca Chik'n Meatless Patties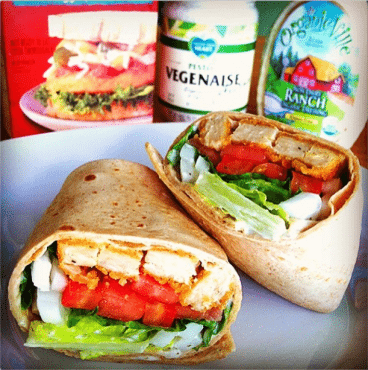 It's the perfect li'l fast-foodish breaded "chicken" patty. Make a "chicken" sandwich, or cut it up and put it in a wrap or salad.
Best for: a super-quick and easy-as-pie meal! Just watch out—these patties are kind of addictive. =)
6. Lightlife Smart Dogs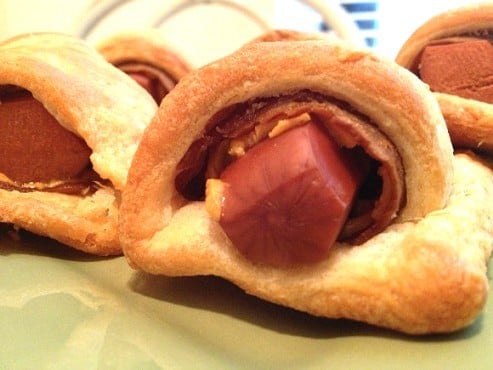 The crazy, crazy thing about vegan hot dogs is that their makers have somehow created that hot dog taste but left out the piggies and cruelty. Seriously, though—take a pack or two of these on a camping trip and roast 'em over the fire!
Best for: barbecues and campfires or for when your family makes chili "cheese" dogs or vegan pigs in a blanket.
7. Soy Curls
These are kind of the unicorns of vegan meats. They're not easy to find, so you might doubt that they exist. But once you do taste their magic, they'll be your favorite forever. Save your parents the heartache and just ask them to order the curls online.
Best for: when your family has a little extra time to cook, since you have to rehydrate (add water to) them—you can try them in burritos and stir-fries!
8. Trader Joe's Meatless Meatballs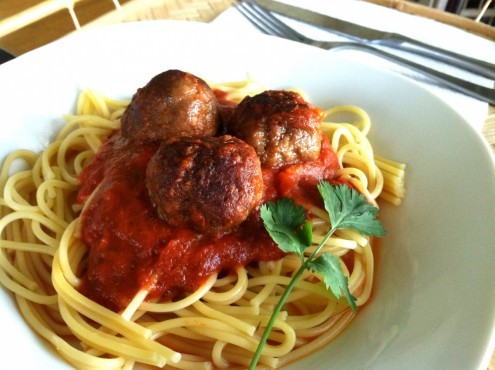 There's nothing better than a plateful of classic spaghetti and meatballs—vegan-style.
Best used for: spaghetti and tomato sauce, meatball subs, or any other meatball-y meals.
9. Jackfruit Pulled 'Pork'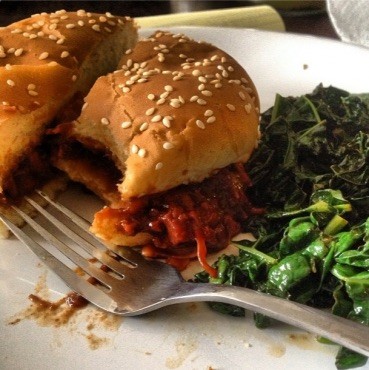 Ask your parents to make these awesome sandwiches for dinner! You'll be blown away that you're eating fruit as a meat substitute. Seriously, what's going on? How is it so good?
Best for: the shock you'll feel after realizing that jackfruit can taste like pulled pork.
10. Upton's Naturals Traditional Seitan
Seitan, also known as "wheat gluten," is a miracle for vegan meat lovers everywhere. It's super-filling, yummy, and made of pure protein. Think of it as tofu's BFF!
Best for: anything your heart desires—soups, stews, stir-fries, sandwiches, and about a bazillion different recipes!
11. Gardein Seven Grain Crispy Tenders
Our happy place: sitting down with a huge plateful of these crispy tenders and watching movies with friends all night. Sound fun? It's the best!
Best for: late-night munchies or daylight munchies—or any munchies!
12. Field Roast Sausages
Thank you, vegan gods, for blessing us with this vegan sausage so that we never have to think about eating our animal friends again.
Best for: sticking in a bun, chopping up for pastas or casseroles, or frying up next to your pancakes at brunch.
13. Tofurky Vegetarian Roast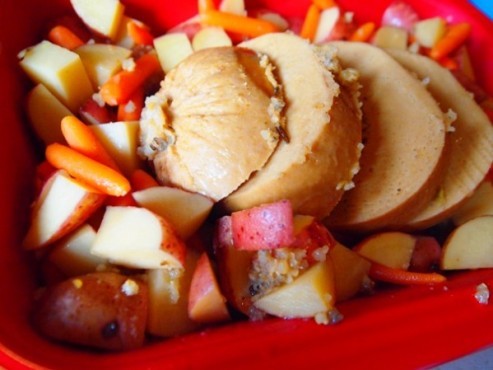 You know why we like Thanksgiving more than Christmas morning? This.
Best for: eating until you're super-stuffed on Thanksgiving (or any other holiday!).
Note: This roast is a classic, but Tofurky also has a ton of other great products, like vegan deli slices, sausages, and more.
14. Chipotle Sofritas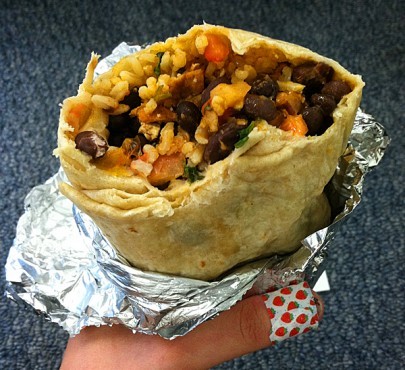 Chipotle has always been an awesome place for vegans. And now that the restaurant chain has added these mega-flavorful, protein-packed tofu wraps to its regular menu? Well, eating at Chipotle is nothing short of super-fantastic.
Best for: anytime you and your parents ever find yourselves within driving distance of a Chipotle restaurant.
15. Gardein Fishless Fillets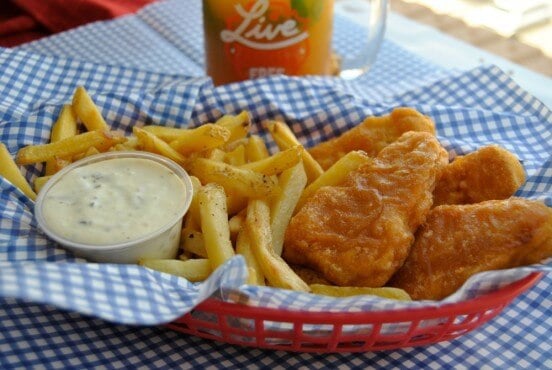 Cook the fishless filets and some vegan French fries according to the package directions.
Best for: serving with vegan tartar sauce (try Follow Your Heart Brand!).
Have you tried all these delish vegan meats? If not, well, ya better get to it—and make sure your friends do, too!