Animal Protein Linked to Premature Puberty
The following article was written by Liam Cronin. 
A new study in the Journal of Nutrition found that consuming too much animal protein as a child can cause premature development, while consuming vegetable protein encourages healthier, later development.
Premature development is not good news, even if your child is anxious to join the basketball team or learn to shave like dad. The report suggests that early physical maturity can lead to hormonal cancer, such as breast and prostate cancer.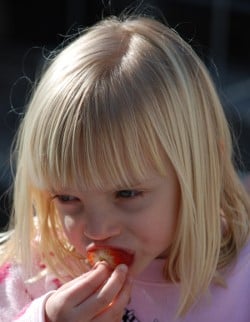 Another report on early development, in the journal Pediatrics, found that boys are actually beginning sexual maturity as young as 8 years old and girls as young as 7, with full sexual maturity occurring around age 15. Similar studies show that this is around two years earlier than children began maturing 40 years ago.
One concern is what happens when the mind and decision-making skills of a child are contained within the bodies of fully developed men or women. In addition to making misguided choices for themselves, they may be treated like adults by other people, leading to confusion and mixed messages.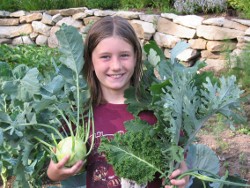 All this is in addition to other proven pitfalls of a meat- and dairy-based diet: Beyond hormonal chaos, a diet high in meat and dairy products has been linked to heart disease, cancer, diabetes, impotence, and obesity.
Protect your health and that of your children by trying delicious vegan recipes, and get a free vegetarian/vegan starter kit to make sure that you and your growing child get the nutrients that you need.
What are your favorite kid-friendly vegan meals? Share below!