Finding Balance at the Vegan Table
The following article was written by PETA guest writer Carissa Leventis-Cox.
With my family, it seemed like our highly raw vegan diet was second nature to all of us. Then, out of nowhere, or so it seemed to me, my dear son and hubby decided on "no more nuts." This was followed by "no more raw smoothies." Then, "no more raw salads." In other words, no more raw anything. Yikes! Had I pushed them too far?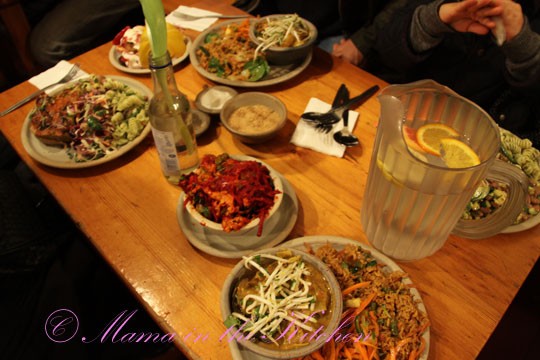 So, I started killing the vegetables. I cooked more and more veggies in soups, with dressing, steamed, boiled, baked, etc. And I discovered that my family actually has increased their intake of veggies this way. Dead broccoli is the new fave around here, in addition to mushroom miso soup. Surprise, surprise—I even lost a few pounds without all the added fat from nuts.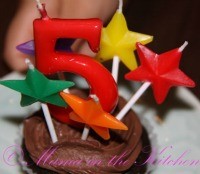 I began to wonder how raw families do it. How do they function in society? How do they enjoy being with family and friends who don't eat the way that they do? How do their kids relate to other kids in the community? My first guess is that they just do so in a different capacity. My second guess is that husband and wife have to agree on diet and nutrition principles to make it work for the family. My third guess is that the parents have to impose and work hard to ingrain these beliefs at home (unless the children have allergies and sickness that inhibit their diets). I cannot imagine regular kids not wanting what other mainstream kids can have—unless they don't have much of a relationship with other kids and therefore have no knowledge base of what goes on "on the other side."
Now, as a raw vegan, I slave away in the kitchen to prepare and cook most of our meals from scratch. Truth be told, my heart sank when my husband recently bought some soda, a package of cereal with high-fructose corn syrup, and a carton of soy milk. My son has begun hoarding some vegan candy canes and has a new obsession with gum.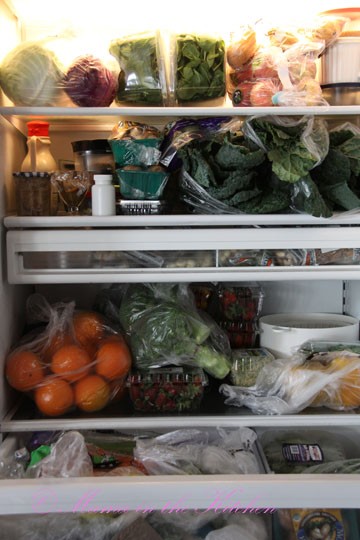 As a mama, it is hard to let go of control—especially in the kitchen. But this year, I found more peace andhappiness at the dining table by relinquishing more control over my family's diet. I still buy the groceries and prepare and cook our food. I still educate my family on food matters. But at the end of the day, I let go and allow them the freedom to choose what they want to eat.
A little discouraged one day, I asked my husband and son separately if they wanted to branch out from our vegan diet. They both said "No!" Are you sure? "Yes!" Phew! At least we agree on veganism.
I offer my family healthy food, I empower them with current food knowledge, and I model good eating habits. Then, I let go in peace.