Happy Baby Food: Banana Oatmeal
Any parent with a young child will tell you the same thing—baby food is expensive! Those small jars look awfully cute lined up on a pantry shelf, but they're not cute enough for me to spend quite so much money on them. Instead, I try to make my 8-month-old son's food, and I only splurge on jarred food when it includes ingredients that I can't easily find at the grocery store, like exotic fruit blends.
The recipe below for Baby Banana Oatmeal is by no means exotic, but my son loves it. Enjoy this basic recipe, following my step-by-step instructions, or add in a mild flavor, like cinnamon, to give your little one's taste buds a teeny-tiny kick.
Baby Banana Oatmeal
1/2 banana
2 Tbsp. baby oatmeal
1 Tbsp. breast milk or prepared soy formula
Step 1: Smash half of a banana in a small bowl.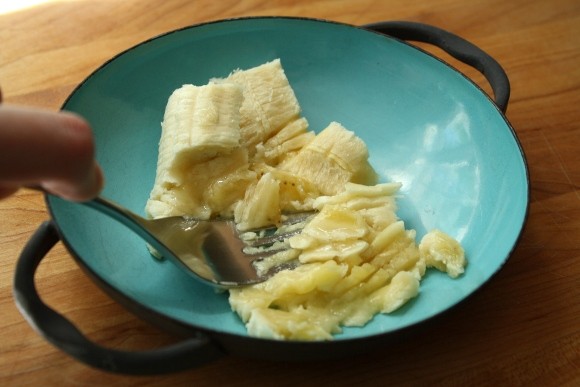 Step 2: Pour in the baby oatmeal.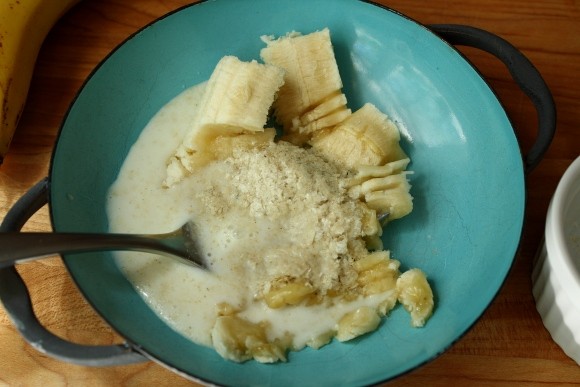 Step 4: Stir
Step 3: Add the breast milk or soy formula.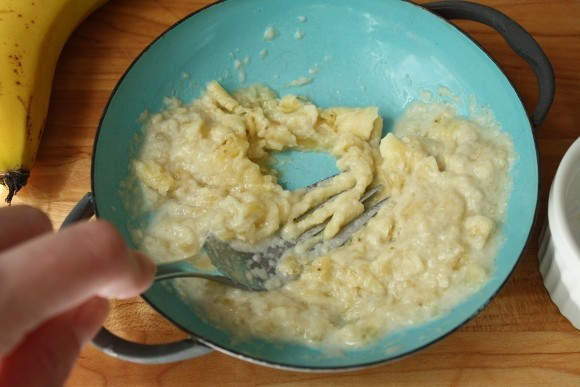 Step 5: Enjoy!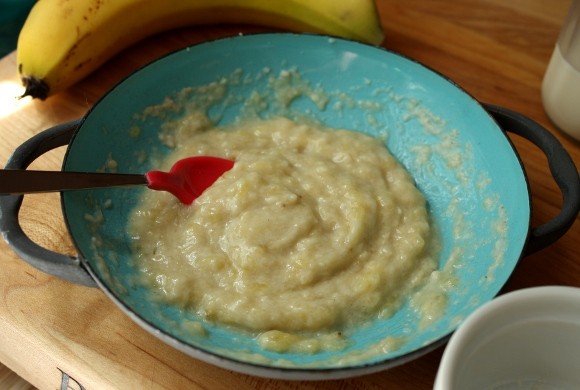 In a small bowl, smash the banana. Then add the oatmeal and breast milk (or prepared formula).
Stir until very well combined and continue to mash, if necessary, to work out the lumps as much as possible.
Add more or less liquid in order to reach the desired consistency, depending on the child's age.
Note about servings: Every baby is different, and a serving for one baby might not be the same as for another, so I've left the number of servings off every baby-food recipe.