Making an Ethical Easter Basket
Easter is a holiday of rebirth and new beginnings—an opportunity to wipe the slate clean and strengthen your resolve to focus on what really matters. What better way to begin anew than to make a conscious effort to care for critters?
Easter baskets can be a great way to impart to your kiddos the importance of kindness to animals. By nixing milk-based chocolates and tossing in a few cruelty-free items this year, you'll give your kids a chance to show compassion while they celebrate. Here are 10 items that I recommend:
Stickers
Give your kids a message that will stick with them with animal-friendly stickers. Try a variety pack of stickers from the PETA Catalog.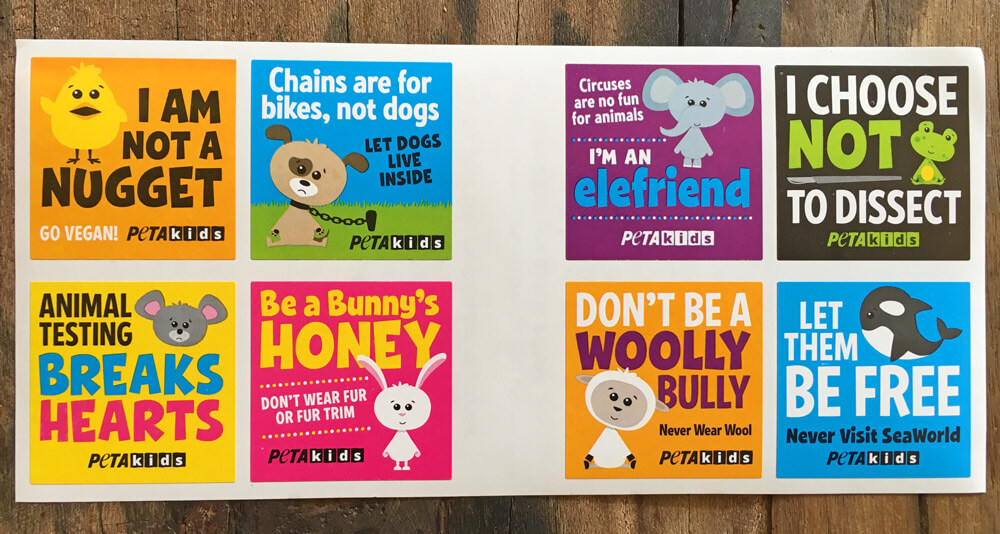 Art Supplies
The more kids know about animals, the likelier they are to treat them well as adults. Give the artist in your family animal-themed art supplies, like Doug Lindstrand's How to Draw Animals Realistically. For drawing supplies, opt for art products that are free of animal ingredients.
Vegan Lip Balm
With a swipe of vegan lip balm, your kids will be speaking up for animals in no time. It's delicious in all four flavors: "Go Faux'-Fabulous" Fruit Smoothie, "Animals Out of the Act" Tangerine, "Viva Las Vegans" Vanilla Bean, and "Cut Out Animal Experi-mints" Peppermint.
Fur and Feathers Board Game
Keep the festivities going well after Easter is over with the Fur and Feathers Board Game. In the quest to "save" five animals, your kids will learn how humans' everyday choices affect animals, from what we eat to how we care for farmed animals.
Jewelry
Let animal love shine with a silver animal-themed necklace. There's PETA's Bunny Recycled Aluminum necklace, the Let Them Be Free (Elephant) necklace, the Vegans Have Heart necklace, and a slew of other options on Zazzle.com, where you're sure to find your kid's favorite animal.

Books and Comics
Polish off a happy holiday with a bedtime story featuring furry friends. In the PETA Catalog, try A Chicken's Life or V is for Vegan. Or check out Ruby Roth's That's Why We Don't Eat Animals: A Book About Vegans.
Accidentally Vegan Candy
A slew of candies are what we at PETA call "accidentally vegan." They don't necessarily set out to be cruelty-free, but we're happy that they are. "Accidentally vegan" candies include Airheads, Dots, Dum-Dums, Fireballs, Hubba Bubba bubblegum, Jolly Ranchers (lollipops and hard candy), Lemonheads, Mike and Ikes, Runts, Smarties (U.S. brand), Sour Patch Kids, Swedish Fish, Sweet Tarts, Twizzlers, and Zots. Fill plastic eggs with your kids' favorite candy for a colorful, conscientious treat.

Cruelty-Free Clothes
Early Christians wore white robes all through Easter week following their baptism as a symbol of their new lives. Put a modern day twist on an old-school tradition with animal-friendly clothing. Surprise your kids with a cool shirt, with slogans like "We Are Not Nuggets," "I'm a Veggiesaurus," or "Animals Are My Friends." For babies or toddlers, try a crew-neck shirt that sticks up for animals with a friendly phrase like "Be an Animal Friend—Don't Go to a Circus."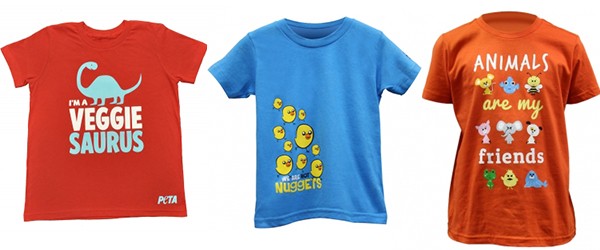 A Kid's Guide to Going Vegan
For every person who goes vegan, 100 animals are spared each year. Multiply that by the number of members in your family, and that's a heck of a lot of lives saved. Help your kids get started with A Kid's' Guide to Going Vegan!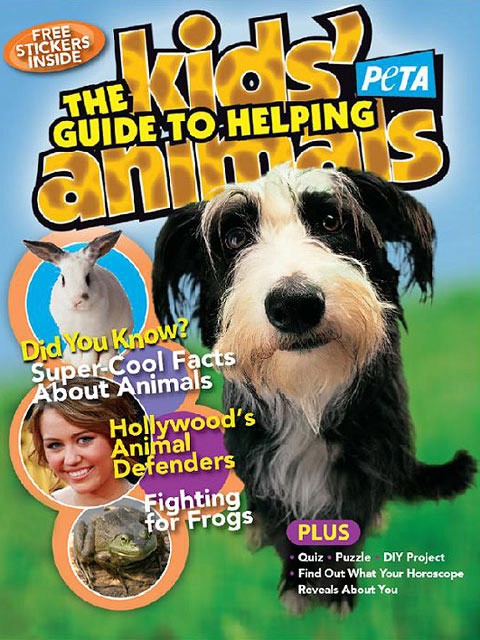 Do-It-Yourself Treats
One way to make sure your Easter treats are cruelty-free is to know exactly what goes in them! Whip up a batch of chocolate-peanut butter cups, then drop them into Easter grass for a homemade treat that knocks the socks off the store-bought stuff.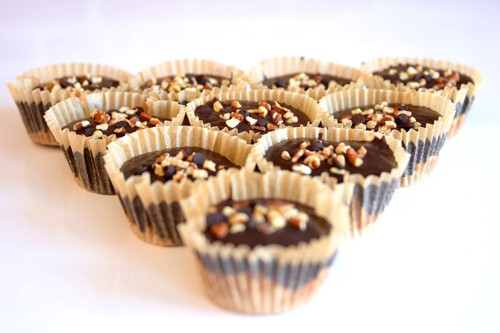 Vegan Dark Chocolate Bunny
What would Easter be without some yummy, bunny-shaped, cruelty-free candy? PETA Cottontail has arrived just in time for spring! This adorable and delicious vegan treat from Sjaak's Organic Chocolates will be the star of any Easter basket.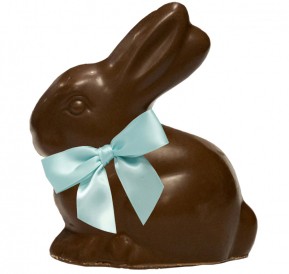 EggNots
One of the biggest traditions of Easter is decorating eggs. But the 305 million chickens—called "laying hens" by the industry—who are used each year for their eggs endure a nightmare that lasts for two years. Now there's no reason for crafty vegans to miss out on the excitement of dyeing Easter eggs! EggNots™ are the perfect, easy-to-use solution for celebrating the return of spring, without supporting the cruel egg industry.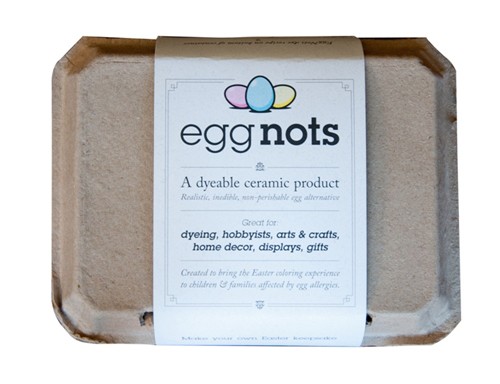 Contains one dozen EggNots
Realistic (They look and feel just like a real egg.)
Inedible (No refrigeration is needed, and there's no mess or smell.)
Convenient (They can be dyed without the hassle of boiling and disposal!)
Includes a recipe and instructions for dyeing
Made in the U.S.A.
Now you're all set to play Easter bunny. Get gifting!