Yogurt for Moms = Asthma for Kids?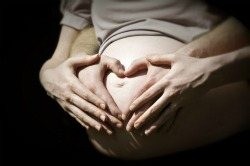 This article originally appeared on PETA Prime.
It's well documented that milk does a body bad. But now comes word that when expectant mothers consume yogurt, it may be their babies who suffer. A new study from the Harvard School of Public Health has found that the children of women who ate low-fat yogurt daily were almost twice as likely to develop asthma by age 7 and that those children were also more likely to suffer from hay fever.
Of course, the hazards of milk consumption don't end at birth. Did you know that babies who are breastfed can develop colic if their mothers consume dairy products, since the cow's antibodies, which can cause colic, can pass from the mother's bloodstream to her breast milk ? It gets worse: According to the American Gastroenterological Association, cow's milk is the number-one cause of food allergies in infants and children . Researchers have even found that, throughout our lives, dairy products offer little or no benefit for bone development or maintenance—but milk consumption does raise your risk of developing cancer, cardiovascular disease, and diabetes. (That's all before you consider the misery that cows go through to produce milk for humans to drink!)
Please, if your daughter, niece, coworker, or anyone else in your life is pregnant or is caring for a young child, let them know about the dangers of dairy products and the advantages of a vegan diet for kids. You'll sleep—and their kids will breathe—easier for it.