Chalk Your Driveway for Animals!
Here at PETA Kids, we think art is pretty cool. Know what else is pretty cool? Art that saves lives!
Show your love for animals by chalking your favorite animal rights message onto your driveway (with your parents' permission, of course), and ask your friends and neighbors to do it, too! Be sure to add PETAKids.com to your message so that everyone knows where to go to learn more about helping animals!
Not sure what to draw? Check out these examples: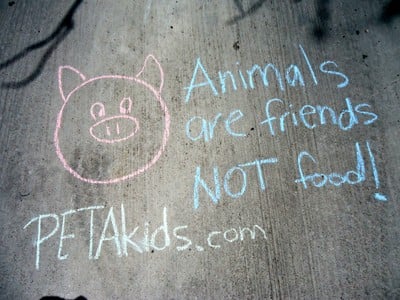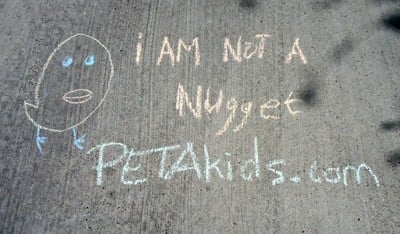 Send us a photo of your drawing, and we'll send you free PETA Kids comic books!
Submit Your Photo!
*Note: We can send comic books only to addresses in the U.S. and Canada.