Show Love for Tilly This Valentine's Day
Meet Tilikum, the largest orca in captivity. He weighs 12,500 pounds and measures more than 22 feet in length.
He was torn from his family in the wild when he was just a baby and has been imprisoned at SeaWorld and other marine parks for the past 30 years.
In their ocean homes, orcas like Tilikum swim up to 100 miles every day. But at SeaWorld and other marine parks around the world, they're forced to swim in tiny circles to amuse human visitors and spend most of their lives in small concrete tanks far from their natural home. Think of it this way: That would be like forcing you to live your whole life in a bathtub!

This Valentine's Day, show ♥ for Tilly by sending the marine park a valentine asking it to release Tilikum to a seaside sanctuary where he can live out his days in a more natural habitat and not be forced to perform.
Just follow these four easy steps to speak up for Tilly: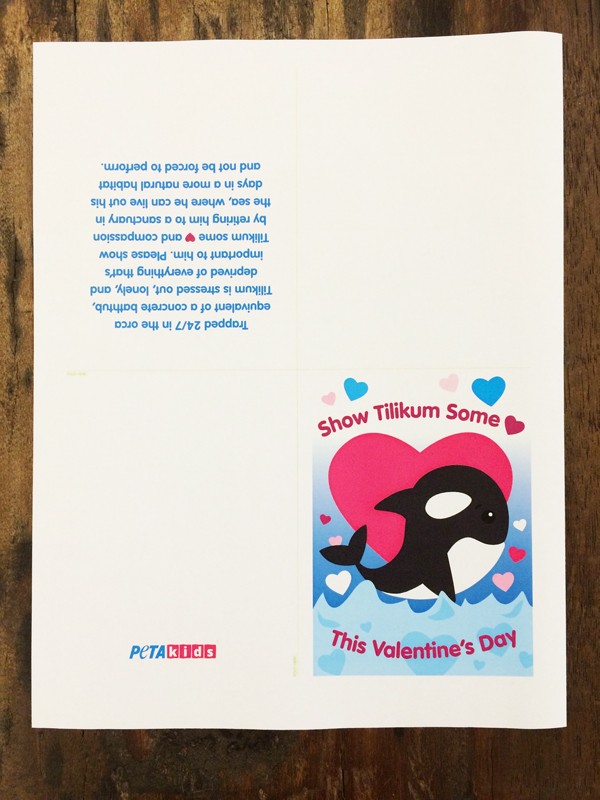 2. Sign your name and write any additional message you want to include.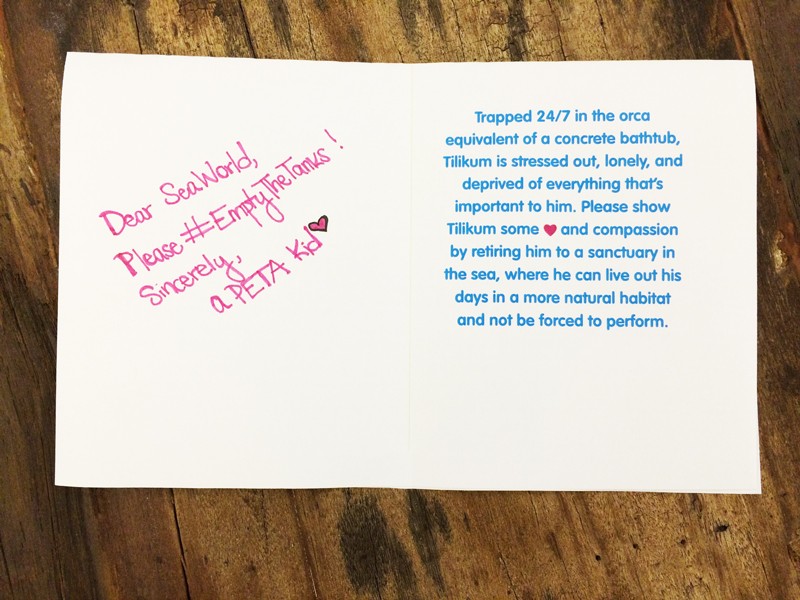 3. Snap a pic of your valentine and send it to us* in order to receive FREE stickers!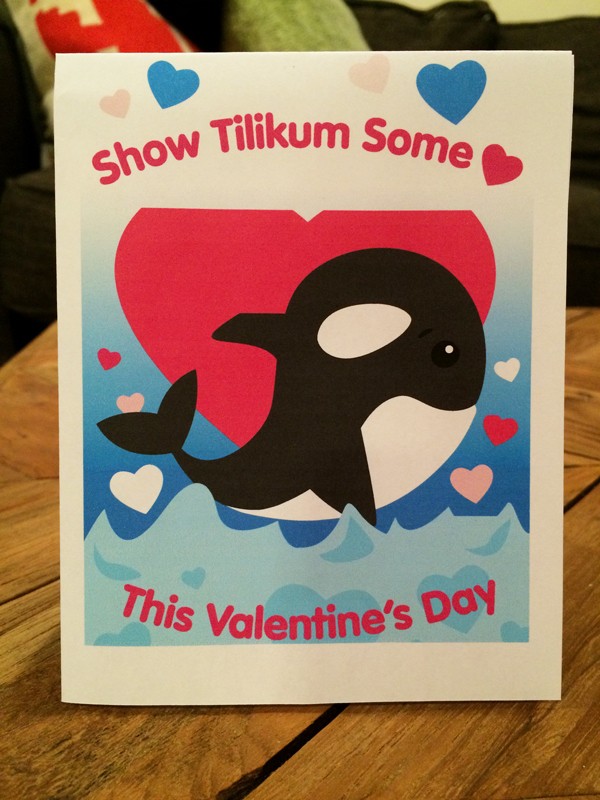 Ask your parents to send your photo* along with your mailing address to [email protected] to receive FREE stickers! Note: We can send stickers only to addresses in the U.S. and Canada
4. After you've taken a pic of your valentine, mail it to the address below:
SeaWorld Entertainment, Inc.
9205 Southpark Center Loop, Ste. 400
Orlando, FL 32819
*Heads up! By sending in your e-mail, you're acknowledging that you've read and you agree to our terms of submission and you're also agreeing to our collection, storage, use, and disclosure of your personal info in accordance with our privacy policy as well as to receiving e-mails from PETA Kids.