PETA Kids' Bilingual Activity Book Teaches Children Compassion
This bilingual coloring and reading booklet is a great intro resource for encouraging kids to show that they care about animals. They'll have fun while also learning how to treat all animals with compassion. Children who are taught that all sentient beings have feelings grow up to be more empathetic. The activity book is also great for those who are learning English or Spanish!
Este folleto bilingüe para leer y colorear es un gran recurso introductorio para animar a los niños a demostrar que les importan los animales. Se divertirán mientras también aprenden cómo tratar con compasión a todos los animales. Los niños a los que se les enseña que todos los seres sensibles tienen sentimientos son más empáticos al crecer. ¡El folleto de actividades también es excelente para aquellos que están aprendiendo inglés o español!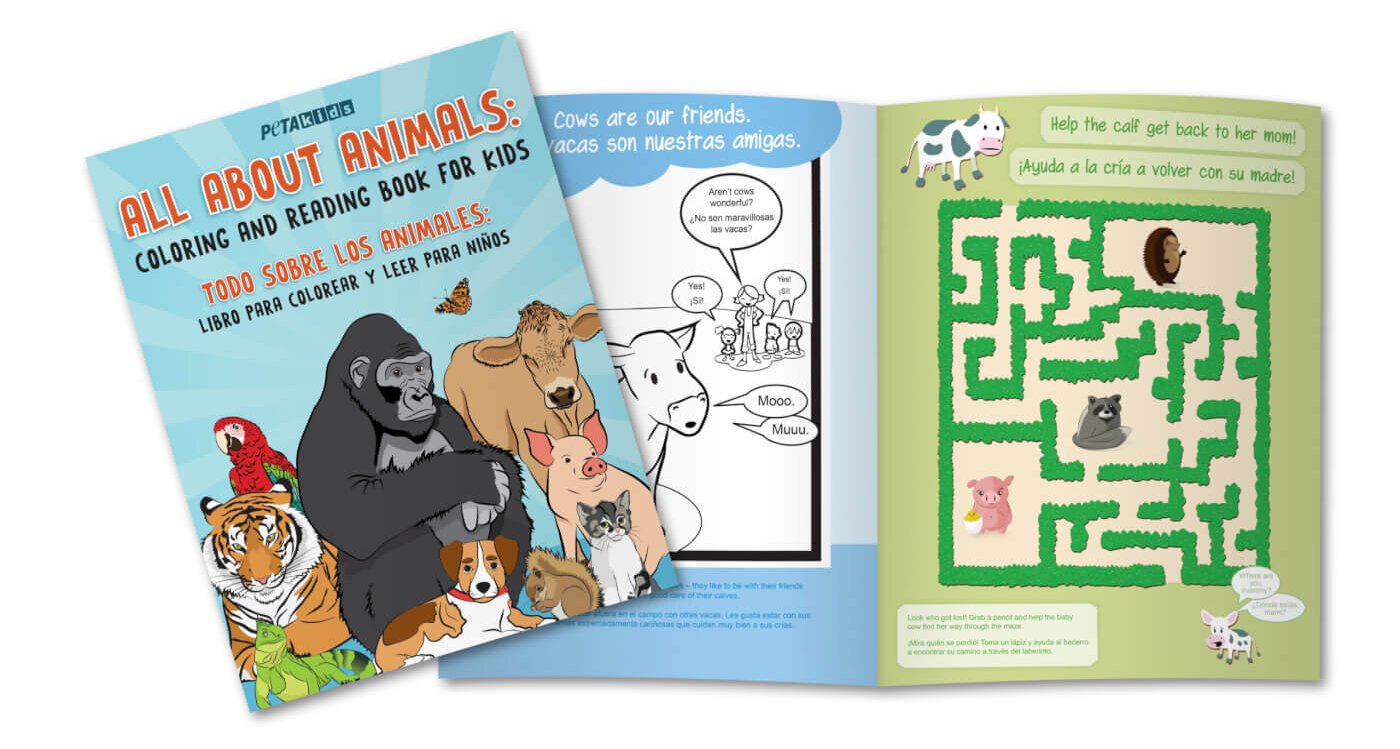 Download your own copy today: