PETA Kids Experience on Roblox: Did You Visit Our Headquarters?
PETA Kids had an exciting experience on Roblox, one of the biggest free online game platforms in the metaverse. More than 100,000 Roblox players visited us in Seaboard City—where they saved animals while learning fun facts about them!
At our headquarters in Lake Park, players got a tour of our treehouse rescue center. While in Seaboard City, they saw animals—like pigeons, dogs, and even elephants—who needed to be rescued. They interacted with the animals to learn about each species and how to help them. Did you know that rats giggle when they're tickled or that pigeons can fly up to 50 mph? The animals shared lots of fun info like that. Players brought them back to our rescue center to ensure their safety.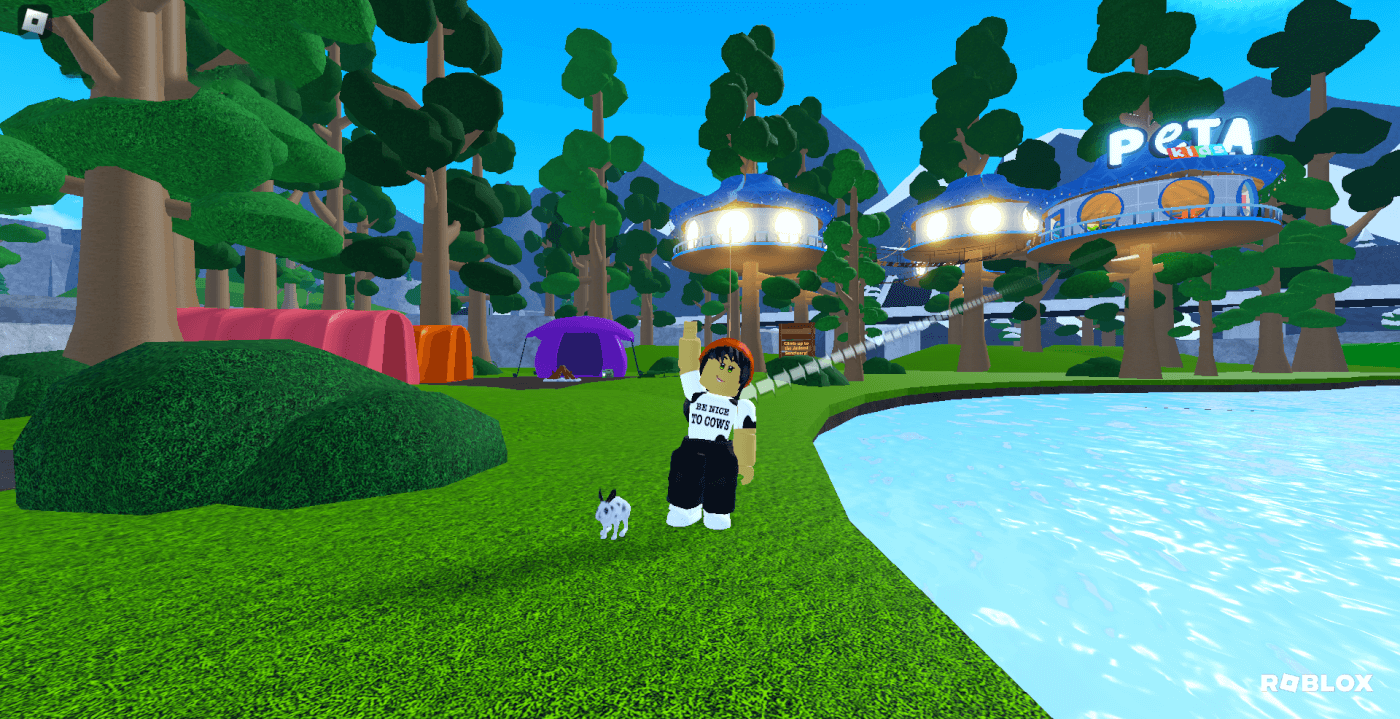 Animals are individuals with thoughts, interests, and feelings. It's up to us to learn how we can treat them with kindness and respect. Why not have fun while we do that? 😄
This limited-time collaboration with our partners at Dubit is no longer available. But the fun doesn't have to end! Join our Roblox group to learn more about how you can be kind to animals. And play other free compassionate games: