Violet and Madeleine McGraw Make Their PETA Kids Debut With Their Dog
You might know Madeleine McGraw from her role as Zoey Campbell in the Disney+ show Secrets of Sulphur Springs or her younger sister, Violet McGraw, from the hit horror movie M3GAN. When these superstar siblings aren't acting, they can usually be found playing with Rudy, their sweet, amazing dog.
Photo © Corina Marie
Rudy, Violet, and Madeleine McGraw joined PETA Kids to remind everyone to talk with their parents about always adopting and never buying animals. ♥ There are so many dogs, cats, and other companion animals who are in shelters and need good homes. If families are ready for the responsibility of caring for an animal, they should always adopt and never buy from a pet store or breeder.
"When you give a dog a new home, it's like he was your missing part of your family."
—Madeleine McGraw
Both girls love spending time with Rudy, who was rescued from a hoarder house—a dirty and dangerous environment created when someone collects too much "stuff," which sometimes includes animals. Since being rescued, Rudy has become an important part of the McGraw family.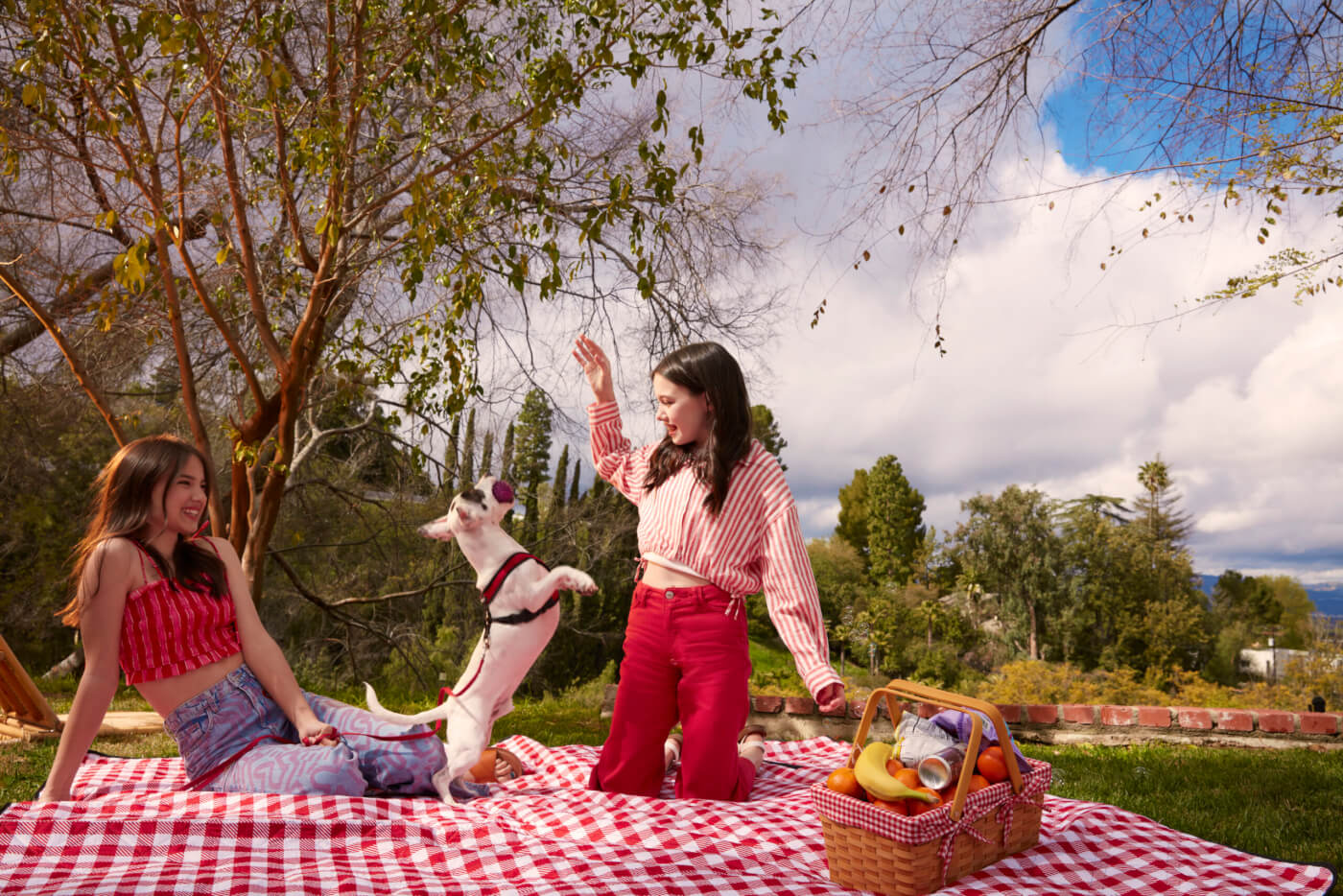 There are over 70 million homeless dogs and cats in the U.S. right now. They are struggling to survive and need our help. The best thing you can do for these animals is to encourage your parents to adopt an animal companion and never buy one. And share Violet, Madeleine, and Rudy's ad and video with your friends to encourage them to do the same!