Vegan Sports Gear
It's Saturday morning, and you and your cousins are going to play ball in the yard. Your uncle gets the football out of the hall closet and yells, "Who's ready to toss around the ol' pigskin?"
Pigskin? You stop in your tracks. Why did he call the football a pigskin? That sounds disgusting. You don't want to toss around someone's skin!
Although modern footballs aren't made using the skin of pigs, many are made of cow skin or other kinds of animal leather. Lots of sports equipment is actually not very animal-friendly. We call foul on that! But there are companies that offer vegan options for all your sporting goods needs. If you and your grown-ups go online together and do a simple search that includes the word "synthetic" (which means artificial) or "vegan," you'll find animal-free versions of whatever you need.
Baseball
In baseball, two of the main pieces of gear—the ball and the glove—are sometimes made of leather. Luckily, manufacturers of these items are getting with the times and using synthetic materials. Baseballs made of these materials are easier to keep clean and more durable than those made of leather. Try Gopher Impact Zone All-Synthetic Baseball Gloves, Rawlings All-Synthetic Gloves, and DICK'S Sporting Goods Synthetic Baseballs.
Gopher
DICK'S Sporting Goods
Basketball
When you're playing HORSE with your friends, you definitely don't want to be using a ball made of cow skin. Rubber basketballs are just as common as leather ones, so bounce on over to your local sporting goods store and you'll find a huge selection. Try the Spalding NBA Varsity Outdoor Rubber Basketball and Eco Sports basketballs.
Dance
Dancing is a beautiful way to express yourself, and everyone knows there's nothing beautiful about wearing dead animals on your feet. We love Cynthia King Vegan Ballet Slippers because the company is proud to be 100% vegan. Also try the Capezio Tic Tap Toe Tap Shoe.
Cynthia King Dance
Football
More and more footballs are being made with synthetic materials instead of leather. Even Wilson—the company that makes the official ball of the NFL—offers synthetic footballs. Also try Franklin Sports' Junior GRIP-RITE football, Tachikara footballs, and Eco Sports footballs.
Amazon.com
Soccer
Almost all modern soccer balls are made of synthetic leather, but check the label for cow skin  just to be on the safe side. Synthetic materials are more water-resilient than animal-derived leather and are very durable. Try the Nike Strike Soccer Ball and Eco Sports soccer balls.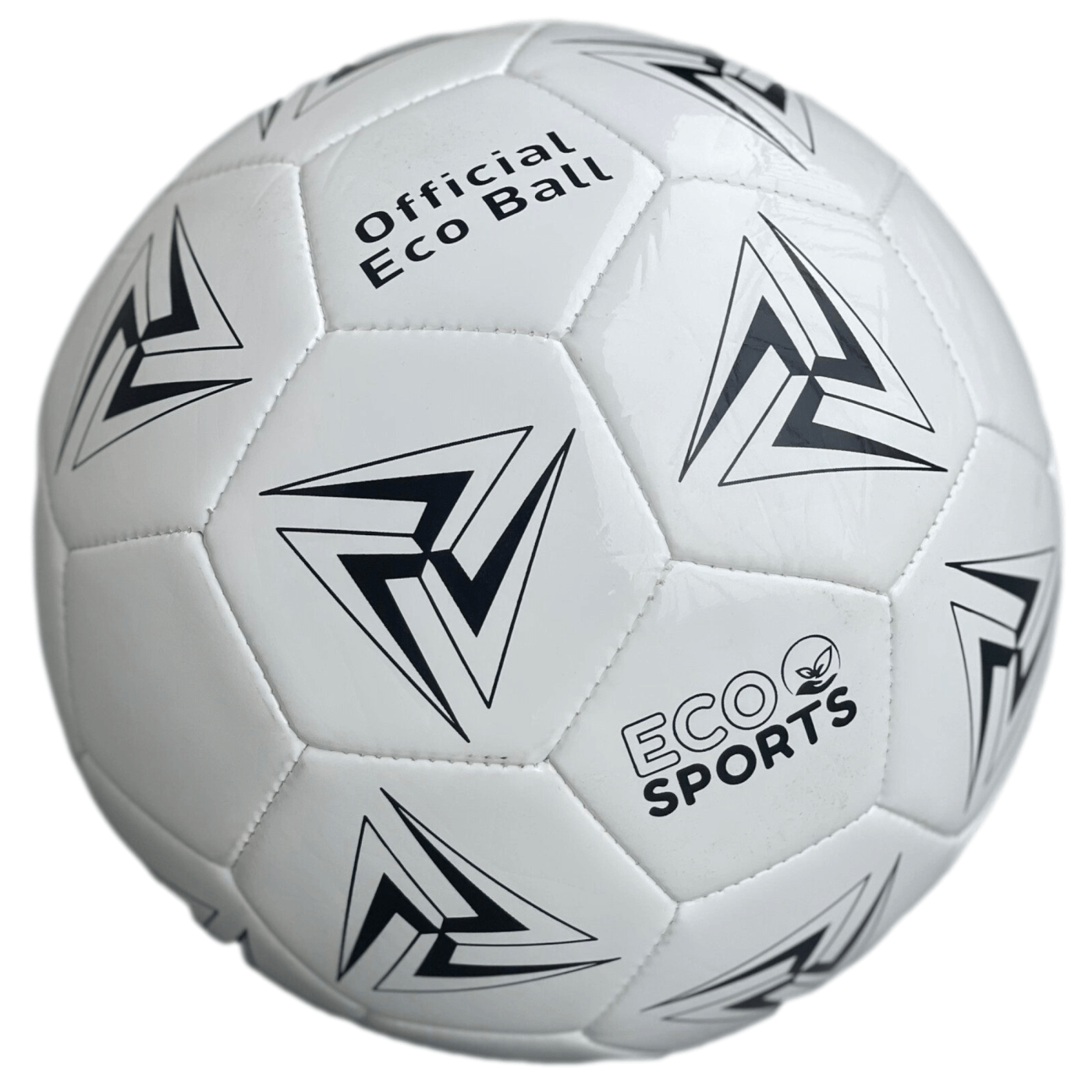 *****
Synthetic sports equipment is only the beginning! You can encourage your teammates to be kind to animals by offering them vegan snacks: