You Have to Try Dairy Queen's New Vegan Ice Cream Bars!
After tens of thousands of PETA supporters took action, ice cream chain Dairy Queen has added a tasty vegan option to its menu! ?
To which we say: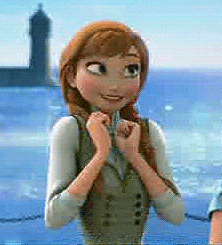 Check out Dairy Queen's nondairy Dilly Bar, made with coconut cream and dipped in chocolate. The gluten-free bar is a vegan take on the chain's original Dilly Bar, which is made with milk that's been STOLEN from cows.
Dairy Queen joins a bunch of other ice cream brands, such as Baskin-Robbins and Ben & Jerry's, in offering a sweet treat that doesn't harm animals. These cow-free bars are currently available at participating Dairy Queen locations—and we hope this is a sign that the chain will be launching more vegan options in the future.
There is nothing natural about consuming cow's milk—or the milk of any other animal—if you're a human being. Cows produce milk for the same reason humans do: to nourish their young.
Cows have also been known to play games, and they show a wide range of emotions and personality traits. Some of them respond to music! But most cows in the dairy industry are confined, leaving them unable to do the most basic things, such as nurse their calves, even for a single day. In fact, their babies are taken away from them right after they're born, which makes them very sad.
You can help keep mother cows and their babies together and save nearly 200 animals per year by going vegan right now—and eating some vegan ice cream! ?