Animal Adoption Message Added to New Dr. Seuss Book
You probably know where puppies, kittens, and other animals in pet stores come from. Most are born on puppy farms and breeding mills—living on wire mesh and forced to have babies over and over again, who are then taken away from them to be sold to pet stores.  As investigative videos and eyewitness accounts have shown, many animals in facilities like that are not given proper food, water, or veterinary care and are often sick by the time they get to the pet store.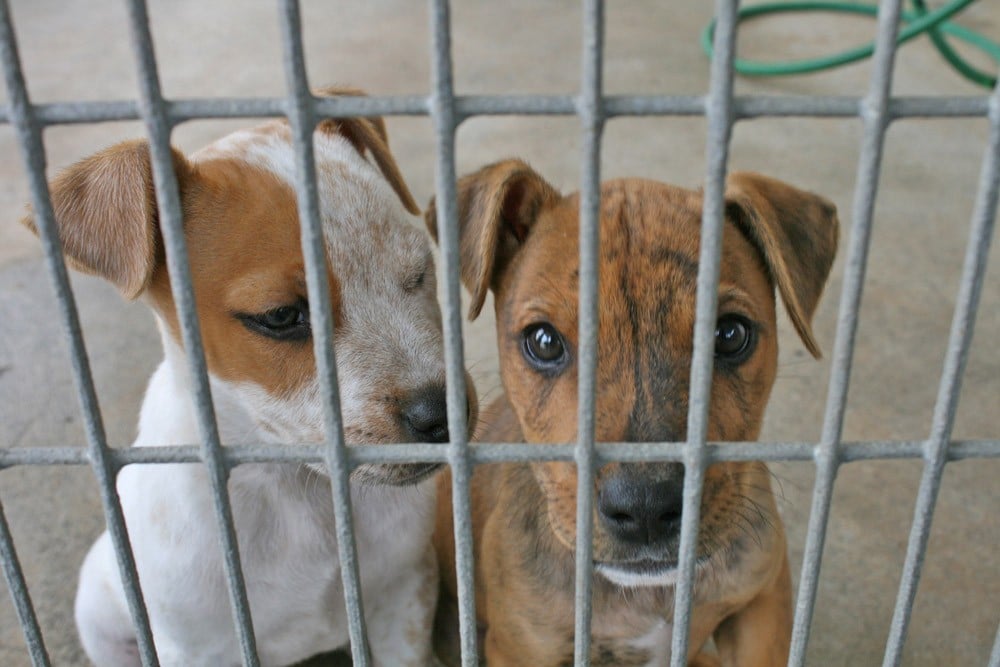 FreeImages.com/vee bee
So when PETA Kids heard that a long-ignored Dr. Seuss book, What Pet Should I Get?, was about to be released—a book that tells the story of a brother and sister who visit a pet store in search of a new animal companion for their family—we were naturally very concerned that it would send the wrong message to young readers who don't know what's wrong with buying animals.
The book was written decades ago, when most people didn't have a clue that this country would experience an enormous animal-overpopulation and animal-homelessness crisis. Not very many people knew about the devastating trade in wild birds, either, and no one thought twice about keeping rabbits in cages or fish in small bowls. Now, with 6 to 8 million animals entering U.S. shelters every year, it's extremely important to ensure that animals are always adopted and never purchased.
Trademark and (c) Dr. Seuss Enterprises, L.P. All Rights Reserved.
Because of this, a few months back, PETA President Ingrid Newkirk contacted Random House Children's Books and politely requested that a note be included in the book's afterword about these issues. And we are pleased to report that the publishing company heard our request and included the below information about adopting animals from shelters in the book's "Note From the Publisher" section:
At Random House, we also love animals. In fact, many of us are crazy about them, and we celebrate them in our personal lives and in books we publish.

Pets are life-changing. They greet us like heroes when we walk in the door, comfort us when we are sad, and  love us unconditionally. Dogs and cats are the most popular pets in the United States, but these wonderful, vulnerable animals can easily live for over a decade and are dependent on us for all their needs. So committing to caring for a pet as a cherished, not captive, companion is a big decision.

Choosing where to get your pet is also very important. When Dr. Seuss wrote What Pet Should I Get? over fifty years ago, it was common for people to simply buy dogs, cats, and other animals at pet stores. Today animal advocates encourage us to adopt them from a shelter or rescue organization and warn us never to purchase our pets from places that are supplied by puppy mills. We wholeheartedly agree and completely support this recommendation. Choosing to adopt can help save the life of an animal that may not otherwise get a second chance at finding a forever home. Did you know that you can rescue all kinds of animals, including birds, turtles, rabbits, and guinea pigs?

Many organizations have easy-to-find information about adoption, shelter locations, and animal-care tips, as well as how to help at-risk animals in your community. This is a responsibility all of us share.
This is GREAT news—not only because it educates readers who might have purchased an animal without realizing the harm that it could cause, but also because so many dogs, cats, rabbits, birds, and other animals are sitting in animal shelters right now, anxiously waiting for a home. What we also want people to know is that birds need to be able to fly and socialize in a flock and that tropical fish should not be removed from their coral reefs (sometimes by the use of dynamite, which destroys coral).
Pet stores, like the one featured in Dr. Seuss' new book, send the message that animals are only worth the money that someone is willing to pay for them, which is NOT TRUE and NOT OK.
YOU can help countless animals by always adopting from shelters and NEVER visiting or buying animals from pet stores or breeders. Spread the word so that others will know to do the same, and you'll be a hero for animals!