Free PETA Kids Comic Books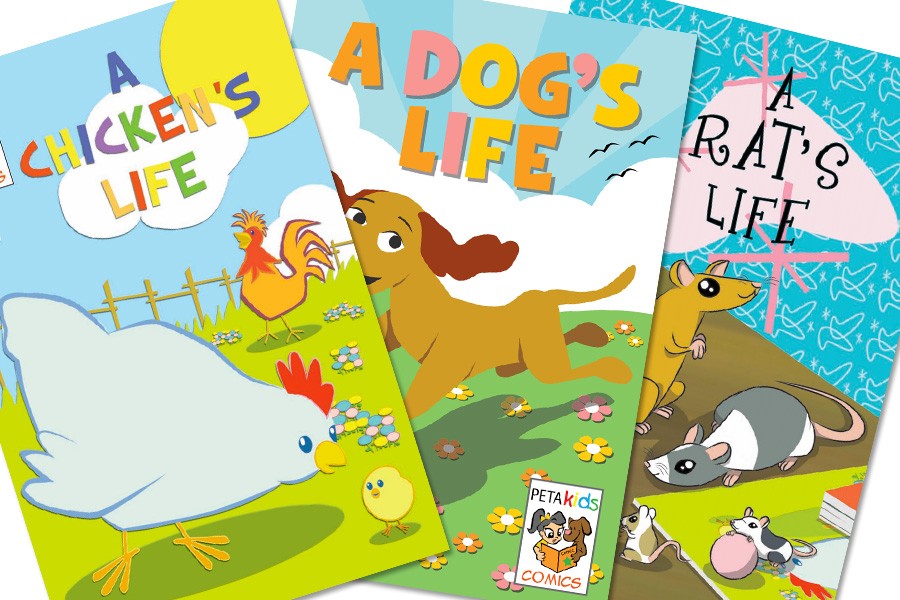 So you want some free comics, huh? Well, we've got four (yes, four!) just for you. Each set includes the following comics: A Rat's Life, A Chicken's Life, A Cow's Life, and A Dog's Life.
Ever wonder how farmers get their animals to grow so big, where leather comes from, or what really goes on in animal testing labs? You'll learn all this and tons more!
Just fill out the form below to receive your free set of PETA Kids comic books.
*Note: We can send comics only to addresses in the U.S. and Canada.
Heads up! By submitting this form, you are agreeing to our collection, storage, use, and disclosure of your personal info in accordance with our privacy policy as well as to receiving e-mails from PETA Kids.