Free Animal-Friendly Coloring Pages!
Love coloring? We do, too! Looking for something to do but want it to be fun and help animals? If so, you'll love these animal-friendly coloring sheets. Not only will you learn more about being kind to others (and be able to pass the message on to people who see your artwork), you'll also get a chance to flex your creative muscles.? So what are you waiting for? Pick out your faves, print them, and get started!
EVERYDAY FUN
Be a Hero for Dogs and Cats
Dolphins Belong in the Wild
Respect All Life—Don't Dissect
Animals Are Friends, Not Food
Wild Animals Belong in the Wild
Empathy for All—Big and Small
Let Hermit Crabs Be Free
Plant Power Nutrition Guide
Forever 21: This Is How Sheep Are Supposed to Live
I'm a Friend to Pigeons
Orcas Belong in the Wild
SEASONAL
Spring Is in the Air—Treat Animals With Care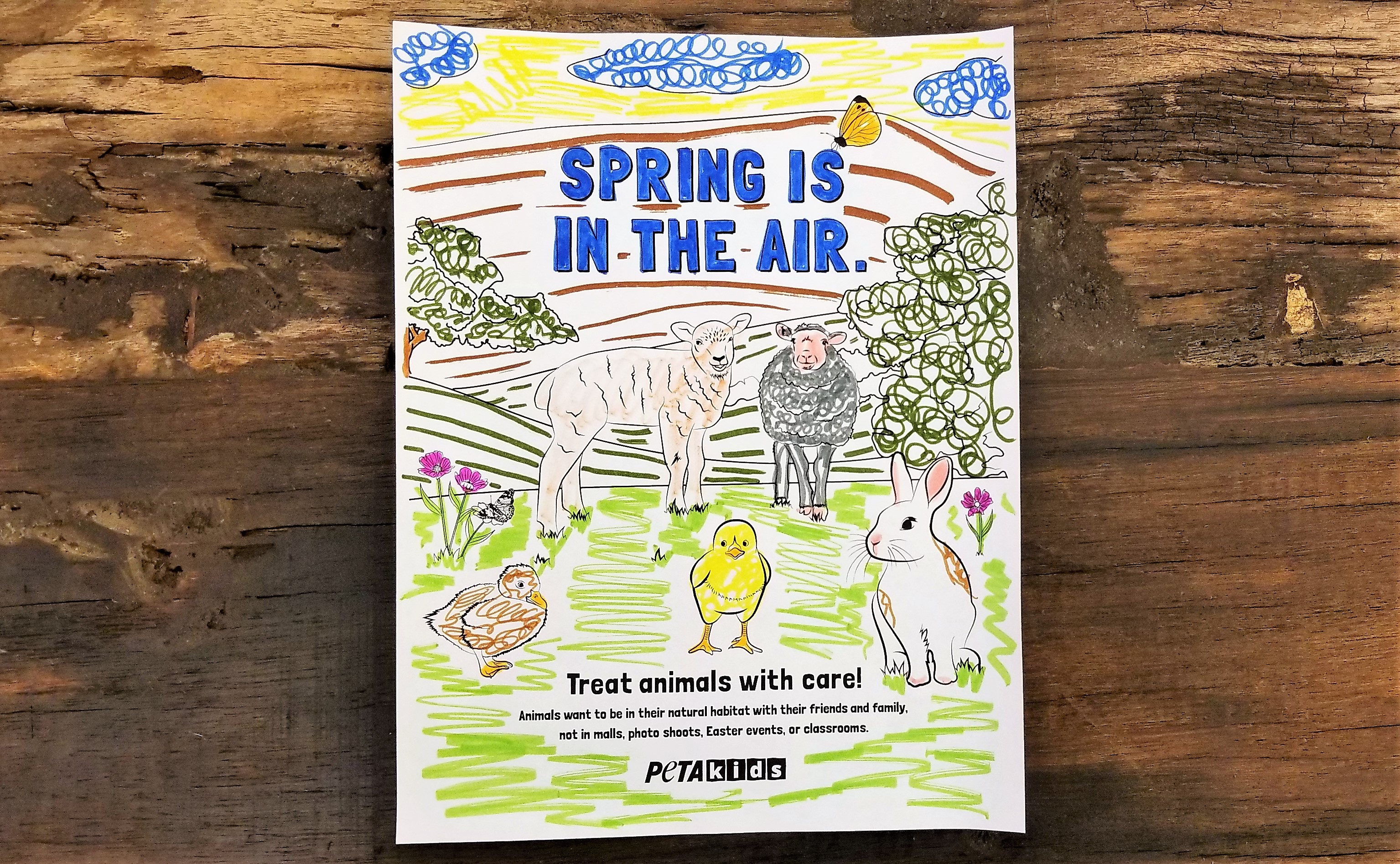 I'm BATTY for Animals and Happy OWLoween
Let Turkeys Live
All Animals Deserve Peace on Earth
*****
Don't Have a Printer? Color the Pages Online
To pull a coloring page into Paint, just follow these steps:
Save the file in Documents.
Find the file in Documents, then right-click on it and open it in Word.
Copy the image. (When you click on the screen, it automatically selects the entire image, so just press Ctrl+C.)
Open Paint, then paste in the image. (Click anywhere on the screen and press Ctrl+V.)
Then get out your virtual paintbrushes and start decorating!